On Thursday evening I unzipped my purse and shook it's contents onto the desk infront of me.
Once the dust had settled and the moths had flown off to pastures new, I discovered that I had just enough left for one polish (we'll ignore the little Chanel haul that spontaneously occurred the next day).
There was really only one polish the money could have been reserved for…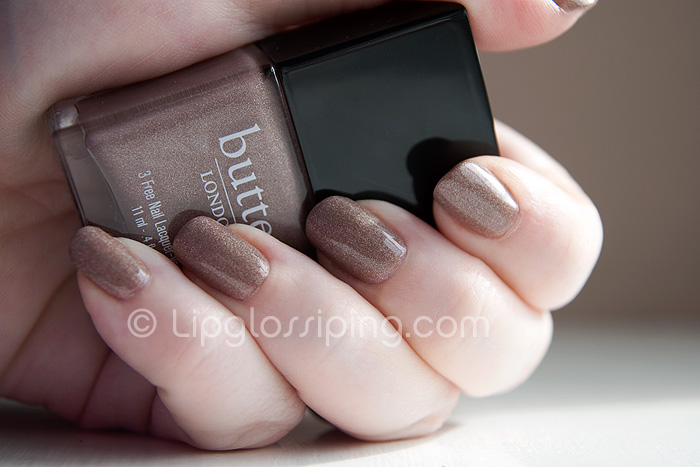 Butter London's All Hail McQueen!  A neutral beige/nude shade with a ton of holographic sparkle!  Ok, so it's not the most sparkliest holographic in the world… but when the sun catches it, it sure is purdy!
Plus, I don't own a beige holographic polish… are there any others about?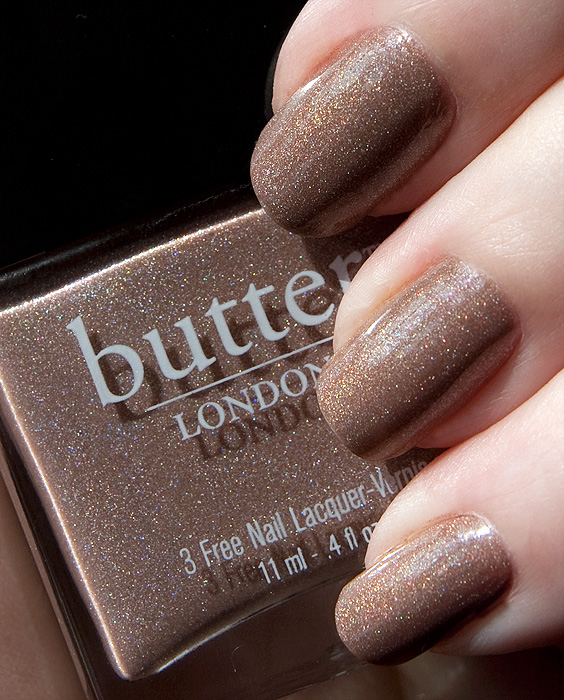 The formula on this polish is a joy.  Thin, smooth and heavily pigmented… 2 careful coats will give you enough opacity to lose the visible nail line, three will give you a perfect finish.  Thanks to the thin formula, drying time is great aswell.
I've just gone back to Zuneta (who delivered blisteringly quickly btw!) to pick up Victoriana.  I'm sorely tempted by Marrow too, heck, I've been banging on about it since NYFW… but the swatches I've seen so far are holding me back.  It's lost that dusky, durgy quality the Vena Cava mix had.
Anyway, what do you think of All Hail McQueen?