As a Batiste-lovin' brunette, my one and only issue with the product was the insane amount of "distribution" I had to do everytime I used the dry shampoo.  It was a tiresome but critical step to ensure that I didn't make myself look like this little Romeo…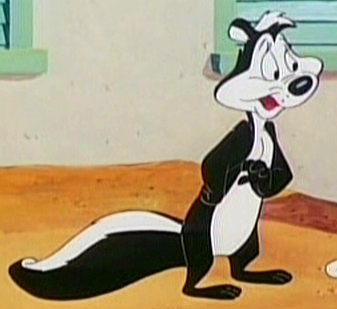 Oh Mon Cheri! xx xx xx xx xx xx (sorry.. I'm having a Pepe Le Pew moment)
Anyway, I wrote about the new range of Batiste dry shampoos for dark hair a few weeks ago, and got the opportunity to see how I got on with the new product.  I'm glad I did, because could I find the coloured range in the Boots stores nearest to me?  Could I hell.  The shelves were bare!  I think that my experiences with hunting the stuff down are being echoed throughout the land.  Hopefully as it becomes a more established feature, stock numbers will increase.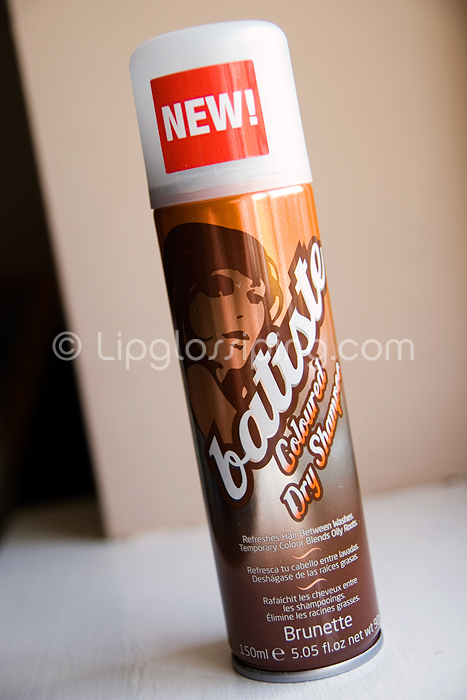 Now, I don't know how complicated this stuff is to produce, or what goes into it.  All I know is that it needs to perform one simple task.  I need it to dry up any oils that are weighing my hair down at the roots and making it look flat and dull, and in an ideal world, it's gonna achieve that one thing without any additional side effects.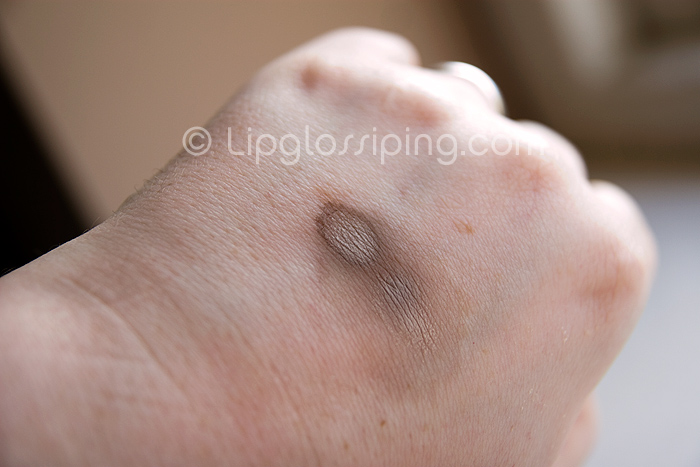 I swatched it for ya! Ha!
It's most definitely brown!  The lighter patch in the middle is where I got a bit heavy handed and went back in for a 2nd spray.  As it dries, the colour deepens, so the paler spot didn't take long to deepen to the same shade as the surrounding colour.
It works aswell as the original formulas, smells fine enough and does what it's supposed to without making me look like Cruella de Vil.  It's better than other generic dry shampoos and in my experience, works just aswell as the more expensive varieties.
This really is a staple for me, something that I purchase over and over.  Finally, I can be a little more sloppy with it when I'm in a rush.  Woo ha!
However…
I go through this stuff pretty quickly and I noticed that it's priced up at nearly £3 in my local store compared to the original (and other scented varieties) which are priced at just above the £2 mark.  So that's a 1/3rd more expensive and I would love to find out why.
To be blunt, as much as I'm impressed with the product… and truly can't fault the way it works.  I won't purchase it now I've got the 'novelty' factor out of my system unless the price comes down in line with the rest of the brand.
Perhaps if a can of it lasted me longer than 5 minutes then I'd pay a bit more without noticing the hit to my purse.  But if I'm repurchasing this a couple of times a month, then I think I'd rather get a bit of arm ache and spend my £3 saved on a Eggnog Latte instead 😉
Have you tried it yet?  What are your thoughts on the pricing?