China Glaze I Herd That is a densely packed copper glitter that reminds me of a shiny new penny, the kind that you pull out of your purse, only to drop it straight back in because it's just too blinging to part with just yet.  That's normal right?
The clear base and finer-than-usual glitter gives this polish a less "chunky" feel than you might imagine and the photo below shows three coats applied without a top coat.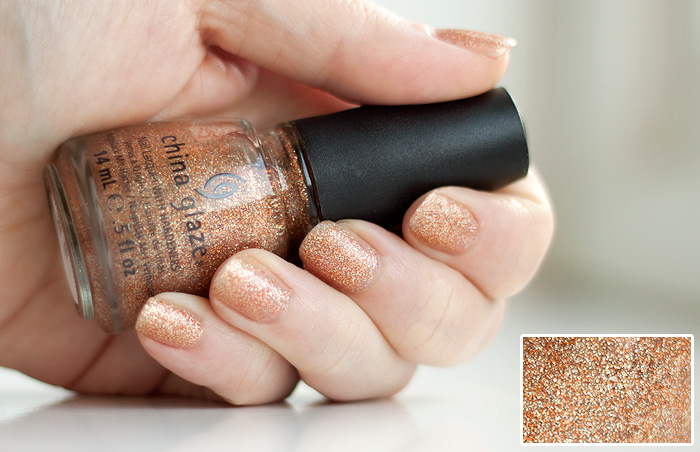 I Herd That is the second glitter in the collection, and the warm-toned cousin to "I'm Not a Lion" which I reviewed yesterday.  A great Autumnal glitter if ever I saw one.
China Glaze I Herd That is available to buy online at BeautyBay.com, priced at £6.75
* press sample