If you ever need a brand to remind you that it ain't just about the pretty pretty, Illamasqua is a pretty good choice to be the one to do it.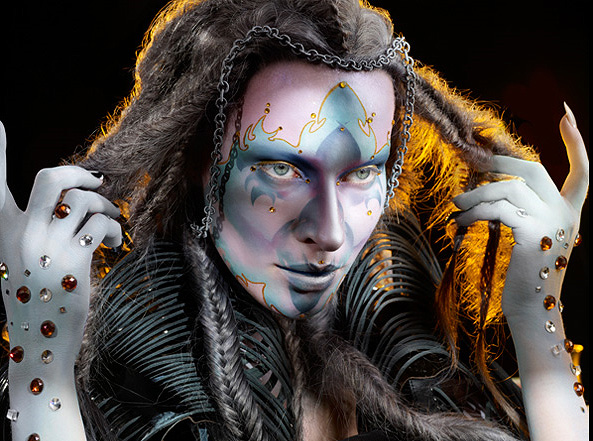 Art of Darkness is their new Autumn/Winter collection for 2010, and if there's one thing they do very well indeed…  'Dark' just about sums it up.
Launching nationwide on the 16th September, the collection will introduce new liquid eyeliners priced at £16.50 each called Precision Inks.  An antiqued gold going by the name Alchemy (as seen in the above image) and the usual ever-useful black.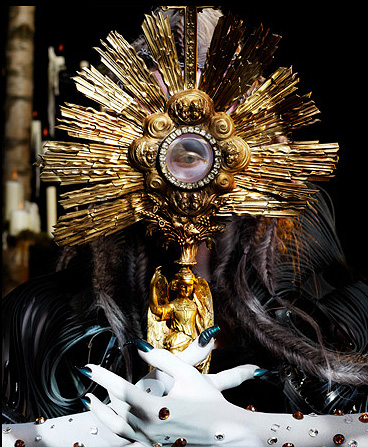 I've also heard tales of other new delights including a shimmering teal green nail polish called Viridian, which I think is safe to assume can be spotted in the above campaign image… and to complete your Christmas mani?  A metallic red going by the name Scarab.
If that weren't enough to whet your appetite… how about a new gold powdered metal or a vampy intense lipgloss?
Are you looking forward to the new Illamasqua collection or have we seen it all before?