It's not uncommon for a fragrance to give you a swift kick to the guts… nowadays it's all about the impact and it's all about capturing a modern audience with that initial "scentsation" (see what I did there, huh huh?).
Marc Jacobs' Bang can certainly be included in this category.  It's pepper-heavy top notes demand a reaction, there's no 'growing on you' with this fragrance.  You choose your camp and you better stick with it.
I love it.  I'm absolutely in love with it.
I often prefer men's fragrances over ones aimed toward the female market, they make me wanna breathe deeper and hold onto the scent just that little bit longer.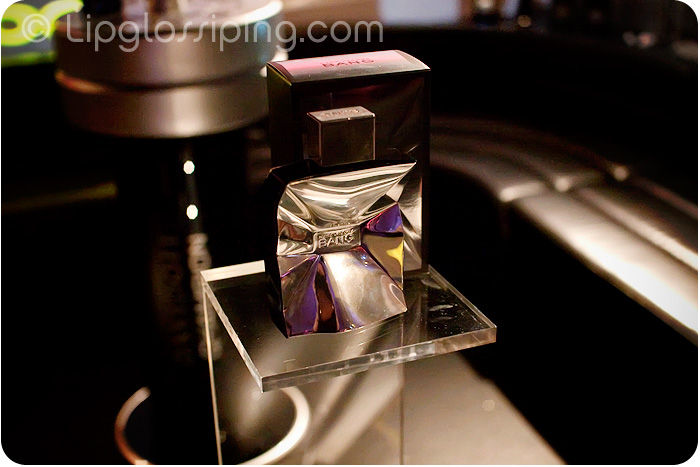 Bang's packaging is fabulous… I dare you to see it in store and NOT want to reach out and hold it, it's has that whole curio thing going on and with it's crumpled metallic exterior, is a clever interpretation of it's title.
I wasn't keen on the campaign image… but it fits.  It fits with the product.  It's brash, attention-seeking and evokes an instant gut reaction.  Personally, I prefer MJ in his quieter, geekier days… but if that were still the case, perhaps he wouldn't be producing BIG scents like this one.
Those peppery notes hang around for a while before mixing into some deeply masculine woody tones.  The fragrance becomes more conventional at this point, though never dull.
Below, you can watch Marc Jacobs talking about the ideas and development of Bang.
Final Thoughts – Marc Jacobs Bang is a modern top-note heavy fragrance for a man looking for something different.  It's a grown up scent with no hints of citrus or fruit.  If you're looking for that locker-room sporty type fragrance, move away from the bottle now.  Bang is sexy in an entirely different way… unlike the ad, it's subtle.  Those strong pepper notes ensnare you without being overtly sexual and then it softens down into something deeply masculine but less aggressive.  Screw "Cool Water", this is the fragrance Sawyer would wear.
Marc Jacobs Bang is available to buy now priced at £48.50 for 100ml