Leighton Denny's Embellish Me is a dark, inky purple that's perfect for Autumn/Winter.  A smooth creme, it's not the most exciting or original shade out there but what it may lack in imagination, it more than makes up for in opacity.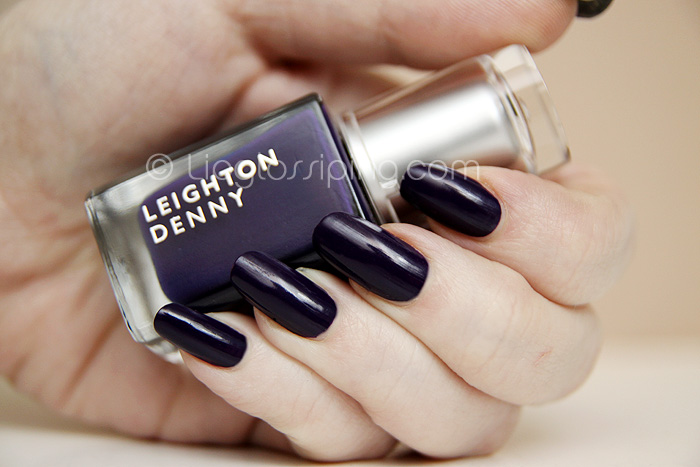 I get frustrated by these dark, vampy shades that apply all thin and streaky.  This, thankfully isn't one of those shades.  Practically opaque in a single coat, it only took a light 2nd coat to top off and even out my application.
The above photo shows two coats with no top coat.  Drying time was also impressive on this Leighton Denny.  This is a perfect polish for people in a hurry.  Two quick coats, minimal drying time.  No fuss application.
Wear has been average… but remember this is without the added protection of a top coat.
I'm impressed!
Embellish Me (£11.00) is a limited shade from his Autumn/Winter Opulence nail collection and is available instore at John Lewis or online at QVC, Beauty Bay and other selected retailers.