As promised yesterday, here's some images and swatches of the NARS Holiday 2010 collection.  Due out in the UK in November.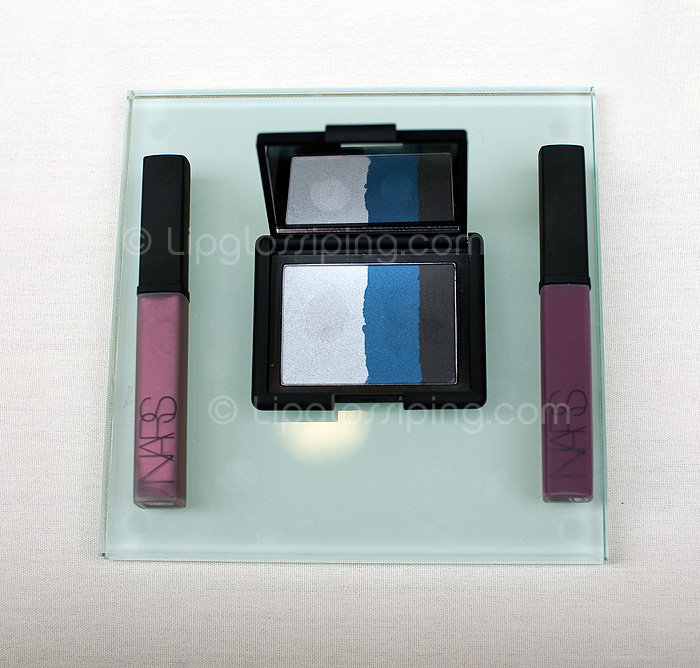 The palette is a trio of cool shades with the almost cobalt blue being the star attraction.  Continuing the Japanese theme throughout the entire collection, this little eyeshadow palette is named Okinawa.
I'd love to tell you the names of the rather beautiful glosses (Yinka fell in love with the one on the right, me… the one on the left).  But I had a bit of a photographer camera fail.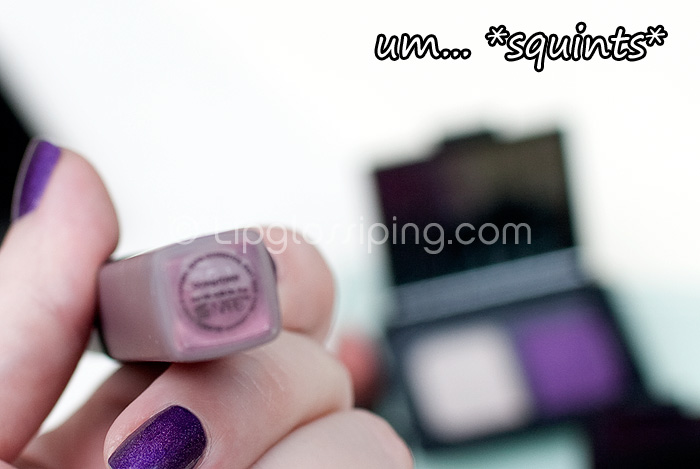 Anyone good at Magic Eye puzzles?  Sorry ladies!
The rest of the collection….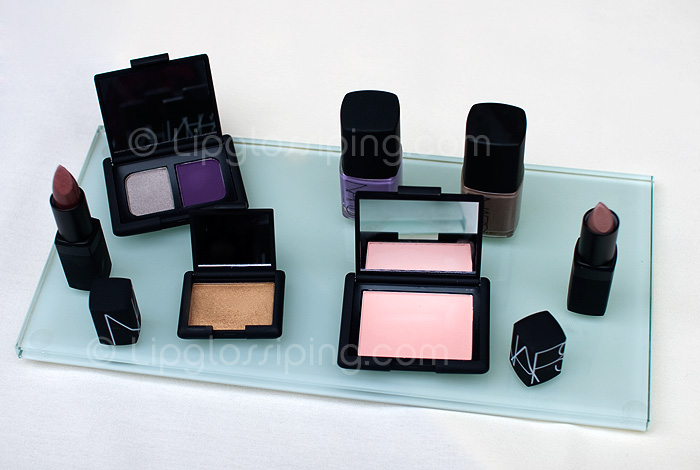 Close ups and swatches after the break…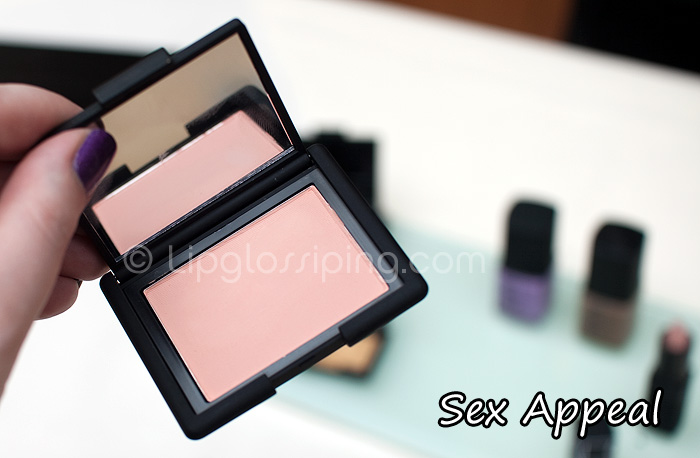 The blush is already causing a bit of a buzz… NARS isn't known for it's super pale blushes.  Sex Appeal is a warm pale pink with a hint of peach.  Matte and soft but slightly chalky to the touch, I'm really looking forward to reading other opinions on this sotly pigmented shade.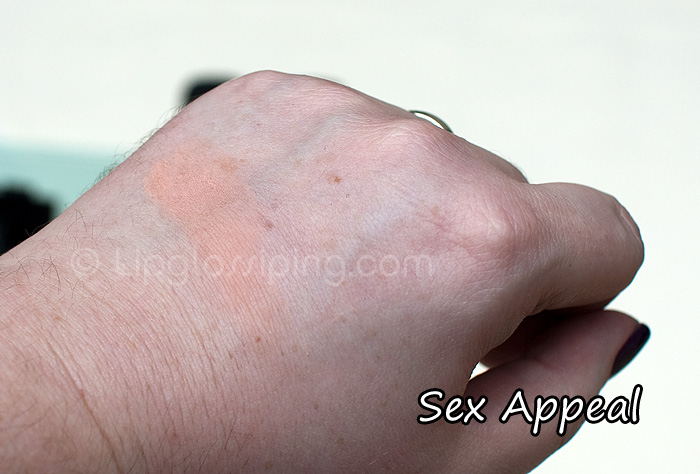 My very cool toned skin turned Sex Appeal peacher than it looked in the pan.  This is a colour accurate swatch, but thanks to it's somewhat sheer texture, I imagine this may wear quite differently depending on skin tone.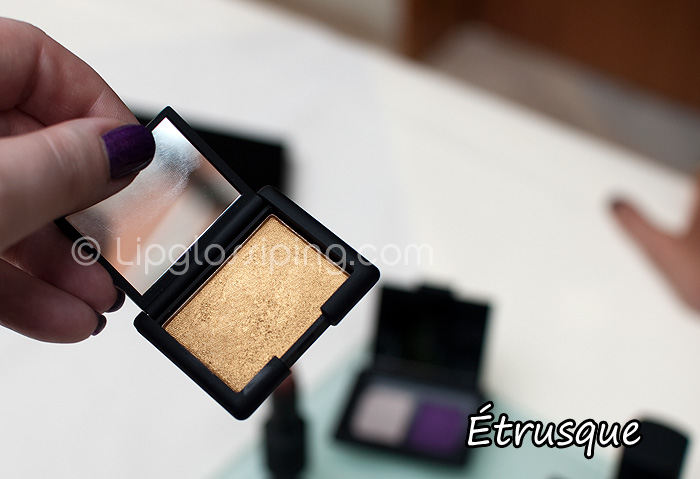 Étrusque is an absolute stand out for me.  It's a beautiful simmering true gold single eye shadow that's a real treat amongst a (mostly) cool-toned collection.  So beautifully textured, we had trouble deciding if it were a cream or powder to begin with!  The hatch marks gave it away though!  If you like your golds, you're going to love this.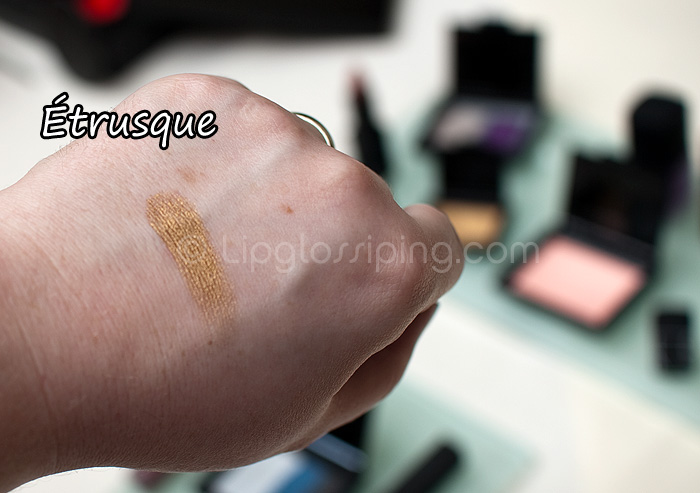 A single swipe shows how beautifully pigmented the shade is.  I was a little bit mesmerized by this one!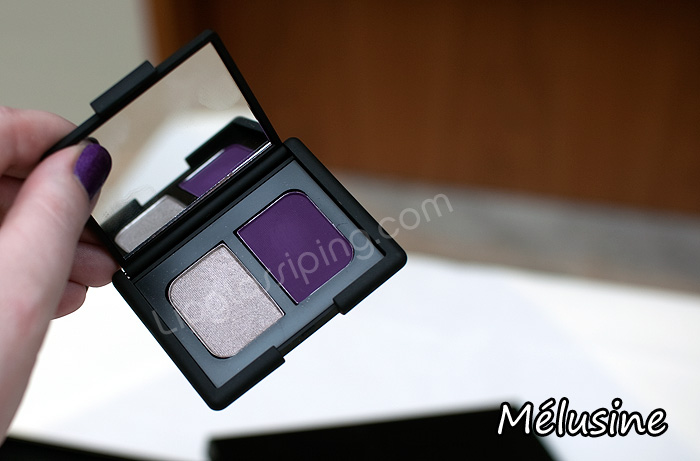 Purple?  In a Christmas collection?  Well I never… 😉
Mélusine Eye Shadow Duo is a matte/shimmer combination, that is sure to prove a hit in November.  Both sides are heavily pigmented and smooth to the touch.  I was particularly taken with the cool taupe/purple/grey left-hand shade which is just gorgeous!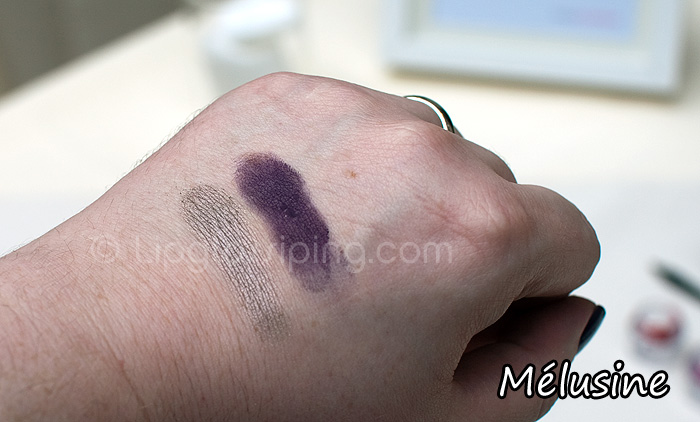 And onto the lipsticks, Little Darling and Petit Monstre (cute names!)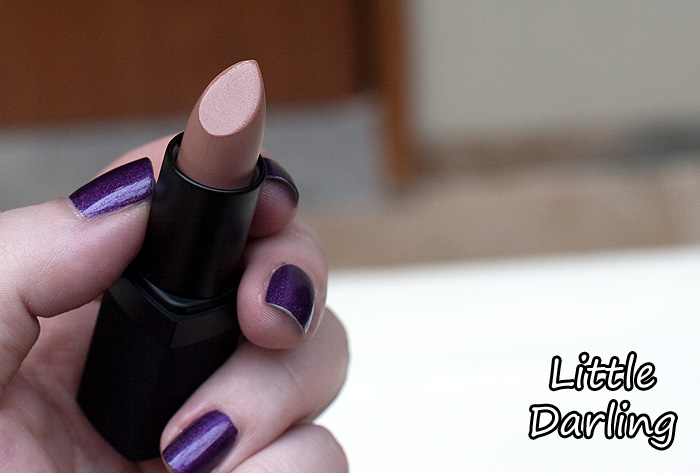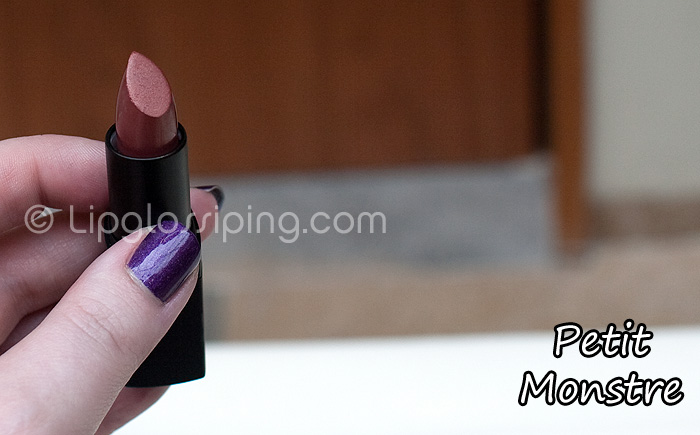 I didn't swatch these, I should have done – sorry!
Finally, 2 nail polishes that are toally taking advantage of what have been some of the most desirable shades this year….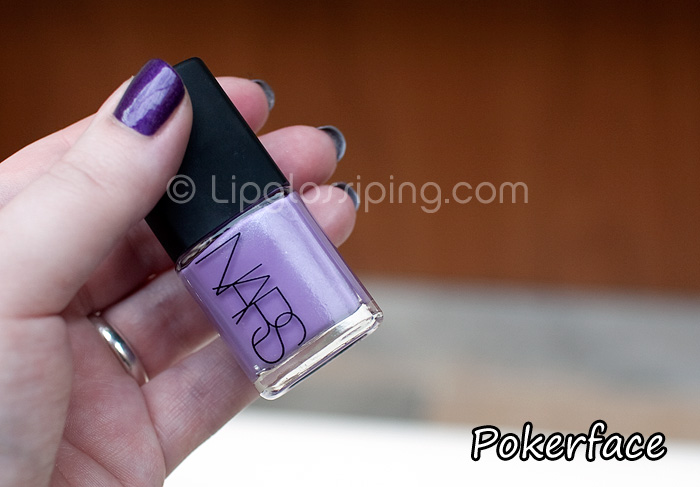 Pokerface is a dusky purple…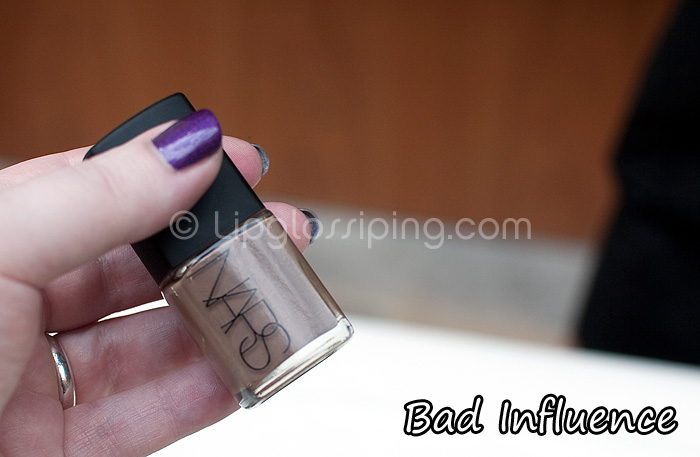 Bad Influence is a Greige that leans more to brown than grey.
.
I wish I'd been able to swatch more than I did, but I had already hogged the table for quite long enough.
This is a collection that has the potential of eating into my Christmas allowance fairly heavily.
I'm lemming: Étrusque, Pokerface, That lipgloss on the left and Little Darling.
I'm on the fence about: Mélusine (I'm not fussed about the matte purple… is the other shade unique enough to part with the cash?), Sex Appeal (I want to see how it looks on my face first).
I'm leaving: Bad Influence (it doesn't have quite enough grey in it for me – though watch me change my mind), Petit Monstre, The other lipgloss, Okinawa (I'm a bit over blues after a Summer of wearing them).
.
Copy and paste the below into the comments and let me know what's caught your eye!
I'm lemming:
I'm on the fence about:
I'm leaving: