A dead camera has meant that I haven't been able to get a review up on the Illamasqua goodies I was sent from the Art of Darkness Collection until now… apologies that I'm so late with this.
I was sent the Powdered Metal in Ether from the recent Art of Darkness collection and am sharing some pics and quick thoughts on it with you today.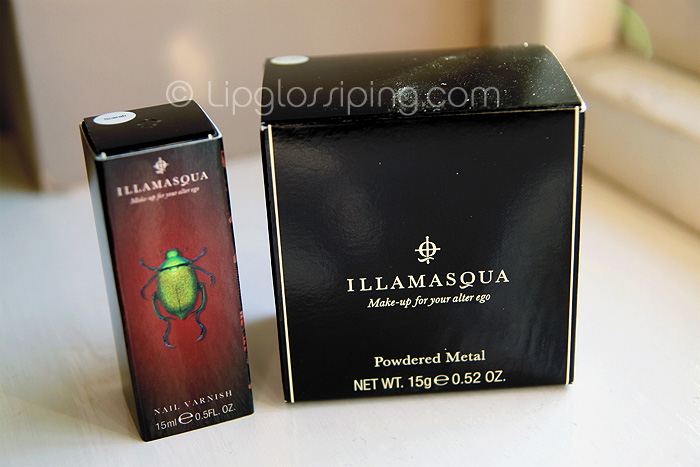 (I was also sent the new nail polish in Scarab).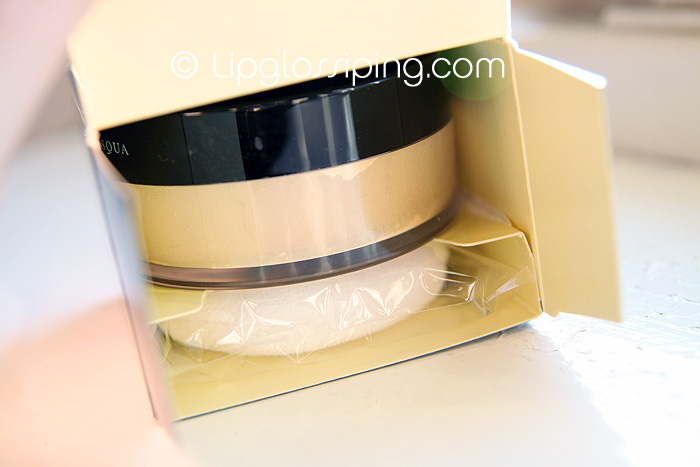 The product comes in a large mineral powder-esque tub and includes an application sponge for decolletage (booby) application.
I do like Illamasqua's simple, sleek and stylish packaging.  I can always find their products quickly in my collection thanks to the unique bevelled edges and glossy blacks.  Lovely.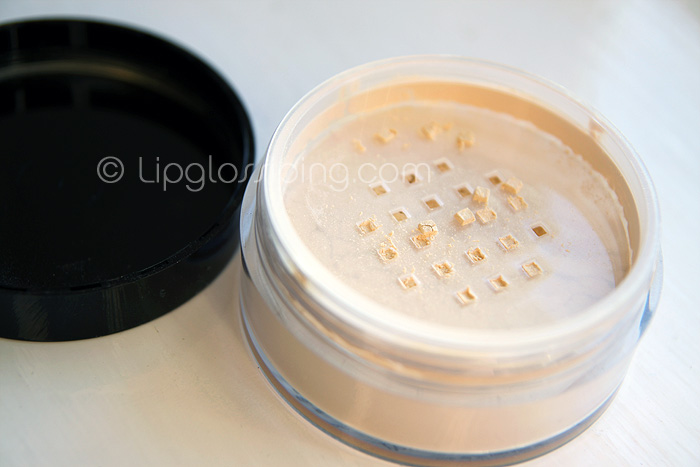 The sifter dispenses quite a substantial amount thanks to the large holes.  The powder is extremely soft and finely milled… a product you most definitely wouldn't want to sneeze in the general direction of!  You'd be seeing sparkles for months!
Ether is a pale yellow/gold shimmering highlighter.  It's packed with sparkle that's refined and non-chunky.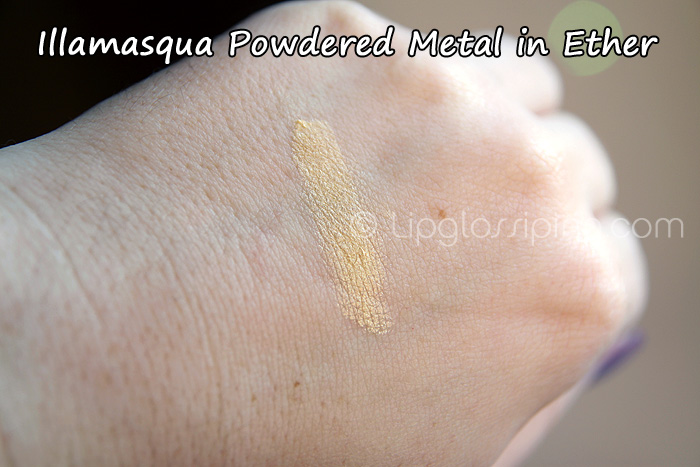 The yellow tone doesn't show up on my skin or alter the colour of my base at all once blended.  It's incredibly subtle and just gives a warmer rather than cooler highlight.  I tried my hardest to capture an image of the actual sparkle once blended and failed pretty miserably.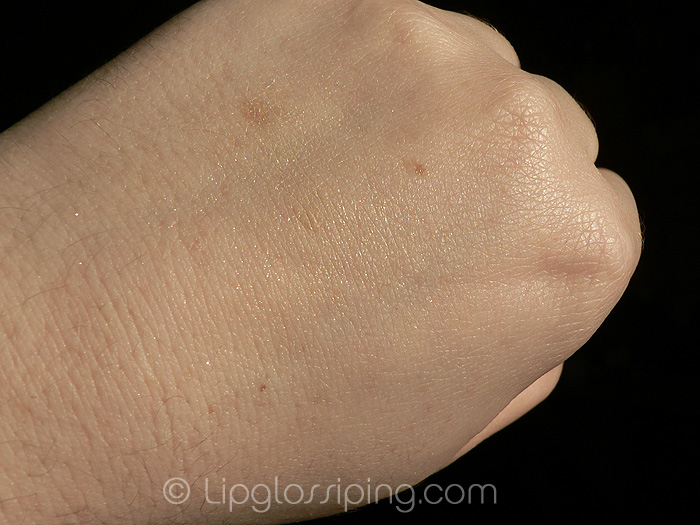 The above image was taken as the sun was setting… hence the super warm tone to my skin.  Can you make out the sparkles?
So what do I think of Illamasqua's Powdered Metal in Ether?  **rambly stream of consciousness alert**
I think it's an extremely versatile product but I'm just not sure how often I would reach for it.  Out of sheer laziness, if something's gonna sparkle… I prefer it to be in a more controllable pressed form.  I'm not giving Ether enough credit by admitting this though because in truth, I think it might be more beautiful than my NARS Albatross (of which I'm a huge fan).  So that's saying something.
And then I start thinking about the benefits to providing the powdered metal in this form…
I could add a small amount directly into my foundation to create a softly luminous base.  Heck, I could even mix some into my body lotion…
I could mix a little directly into my sealing gel for an allover wash of eye colour, I could even dip a lip brush into it to glam up my lipstick.  The possibilities are generally far greater with a loose powdered product.
At £22 for 15g of product compared to £19.50 for 4.8g of NARS Albatross… Ether is ticking all the right boxes in all the right places.
I'm thinking that perhaps I should lose the lazy approach.
I'm gonna try some of the options I listed above and will attempt a FOTD with the foundation option.  It probably won't show up… but I'll give it a go!
Illamasqua Powdered Metal in Ether is priced at £22 and available on counter or online