Your make up that is!
I have my makeup stored beside my computer… I never have to leave this desk if I don't want.  L.A.Z.Y.
But… this comes at a price.  My mirror is too small and a bit far away, I'm forever squinting and grabbing the mirror from one of my NARS duos or blushes instead whilst trying to apply liner or blend my eyeshadow.
My bathroom has NO room for storage, so although the light is good… I'd have to drag each product in there piece by piece in the mornings.
I dream of something like this…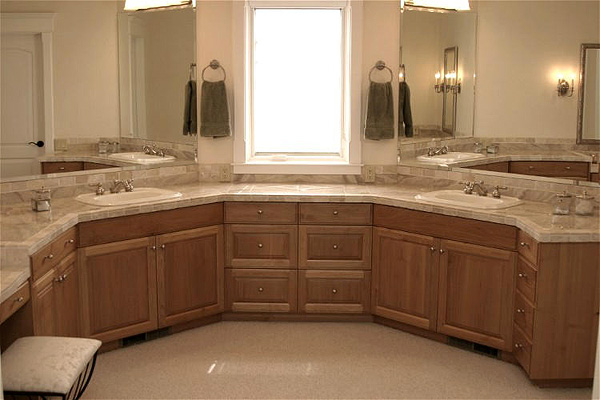 Seriously beautiful no?  *chin on hand*
Where do you apply your makeup?