Question of the Week: – Eyelash curlers: necessity or luxury?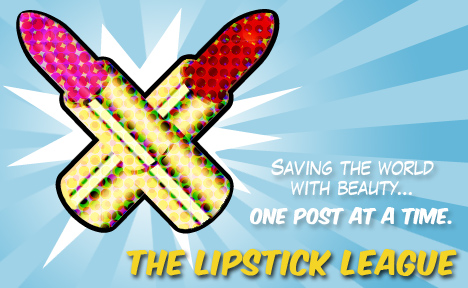 Answer: I never curl my lashes… never.

Nouveau Cheap – Wet n Wild jumps back into the baked eyeshadow pool and it's a perfect swan dive (as opposed to a belly flop). Check out the Limited Edition Holiday 2011 Coloricon Baked Eyeshadow Palettes and you be the judge.
Pink Sith – is charmed by Mikey Castillo, Director of Makeup from Le Metier de Beaute while she gets her makeover and a bronzer called Sunkissed for herself!
Prime Beauty – is drooling over the holiday mini nail lacquer sets from Le Métier de Beauté. Another sucessful collaboration with genius Ken Downing. These will make wonderful gifts but me first!
Phyrra – shares her Hacks! Cheats for blending eye shadows.
Vampy Varnish – I think you will want at least half of the China Glaze Holiday 2011 Let It Snow Collection!
we heart this – joined Glam's Beauty Board and reviews fall's six hottest makeup trends. See as Stef defies the trend gods and wears all six at once. Gasp!
Beauty Junkies Unite – Check out a few pieces from the limited edition, L'Oreal Project Runway Collection, Colors Take Flight!
Gouldylox Reviews – Crackle polish never really worked for me. Magnetic polish, on the other hand, is worth checking out.
Krasey Beauty – Looking for an awesome new place to visit in New York? Here's the scoop on the brand new Benefit Boutique in NYC!
Lipglossiping – takes a look at Soap & Glory's first foray into makeup to see if the brand's soapy charm translates well into blusher!