I received this to try a couple of weeks ago and thought it was high time I shared my thoughts on one of the newest lash primers to hit the UK market: Urban Decay's Eyelash Primer Potion
They say:
Wave this magic wand before your favorite mascara for lashes that appear thicker, longer and stronger… right before your very eyes. Tiny fibers band together, cling to every lash, and construct towers of Babel… reaching for heavenly lashes. Just apply Eyelash Primer Potion, then apply your favorite mascara as usual. Your lashes will look fake, but the magic is real.

Our protein-rich and paraben-free formula conditions, fortifies, and thickens lashes with Silk Protein, Panthenol, and Hydrolyzed Wheat Protein.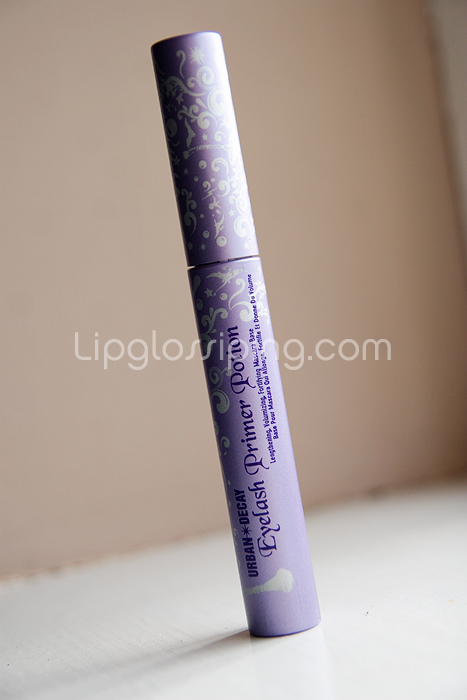 As always from Urban Decay we're treated to some pretty packaging… call me a sucker, I can't help it – curb appeal counts!
You can see the little fibres clinging to the brush.  If you've experienced sensitivity with fibre mascaras in the past you may want to exercise some caution with this primer.  I had no sensitivity problems.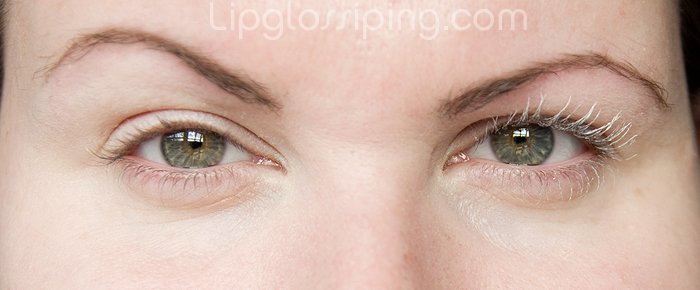 One set of lashes bare and one coated with the primer… is this what I'm gonna look like in 40 years?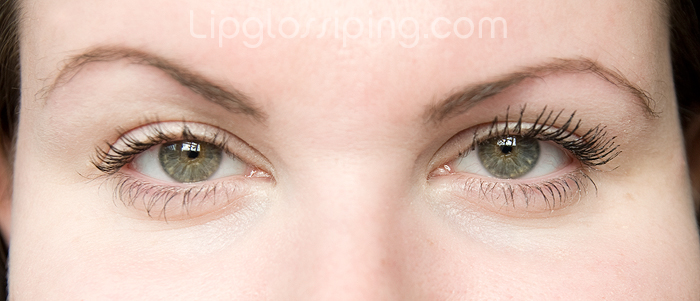 Ta-da!  This is one coat of mascara on each set of lashes.  The Primer'd lashes are the ones on your right (like you need telling).  So, does Urban Decay's new Eyelash Primer make a difference for me? Um yeah!
The effect is possibly a little clumpy for my personal taste, so next time I would definitely comb them through after applying… it's also quite a heavy product, so if you curl your lashes, you may find this weighs them down.  I was pleased to note that the eyelashes with the primer on didn't feel any more brittle or 'crunchy' than the other side.
I can't easily test the claims of lash fortifying and thickening… but they sound like bonus qualities I'd want my lash primer to have.
Priced at £10 and available from the usual Urban Decay stockists.