Barielle's Tight Knit is described as "a purple brown crème" and is one of my favourites from the collection.  It's one of the few that particularly flatters a cooler skintone though still encapsulates the warmth and cosiness that this set delivers.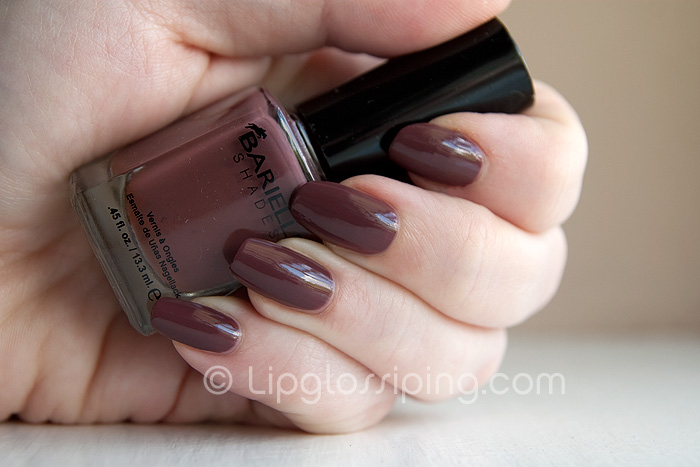 3 coats are shown above and I had no issues with application.  The cremes from the Style in Argyle collection are all glossy in their finish and don't require a top coat to achieve this.
This is the second in the series of six that I was sent for review consideration.
The Style in Argyle collection is available to purchase online from the Barielle website priced at £8 each.  Though currently, the Spring/Summer and Autumn collections are available on a "buy one get one free" basis, rendering them a bargainous £4 per polish.