Arbonne… you won't find them on the high street, their products are sold through a network of independent consultants… like the old Avon lady/Mary Kay situation, but with a 21st Century twist.
The Swiss brand are particularly well-known for their skincare, with an almost cult fanbase in some countries.  More well-known in the U.S, Arbonne have only been active in the UK for a couple of years.
Now, the products aren't cheap… and I've so far experienced some rather (how can I put it delicately) "full on" interactions with Arbonne consultants over the internet.  They come across a bit 'motivational video/live your dreams/come join us and be happy!' for me and I find it off-putting.  It's a shame that you can't just bypass the whole independent consultant bit… but it is what it is.
Having said that, I'm rapidly falling for the products I was sent to try, and one in particular…. the Arbonne Nude Lip Polish.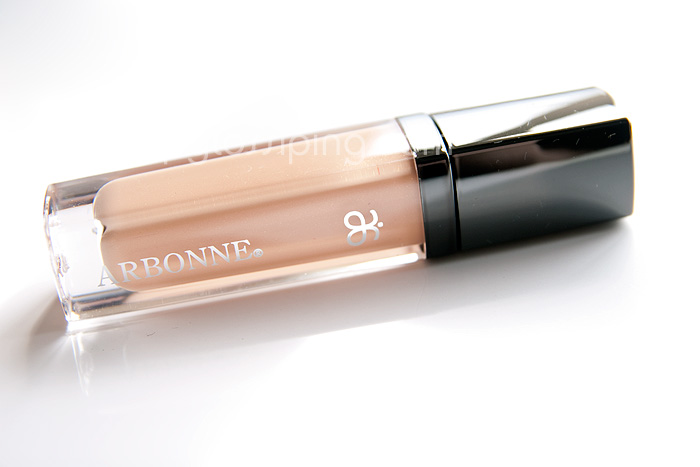 Exactly the same size as a Revlon Super Lustrous lipgloss, 5.9ml is a pretty average quantity.  Sadly, Arbonne's version will set you back £16.  I did say it wasn't cheap.  What I didn't say, is that in the week I've been wearing it, it's quickly become one of the nicest products I've ever worn on my lips.
It's semi-sheer… but where most lipglosses aren't buildable (unless you like 7 inches of gunk stuck to your lips) this somehow is.  I usually apply 2 or 3 layers and in doing so, I achieve a more opaque finish without the product becoming denser and gloopier.  On my lips, it feels like a cross between a lip gloss and a lipstick with a satin gloss finish as opposed to a glassy one.
I guess what I'm saying is… if you don't generally like lip glosses but kinda wish you did, there's a very good chance that you'll love this.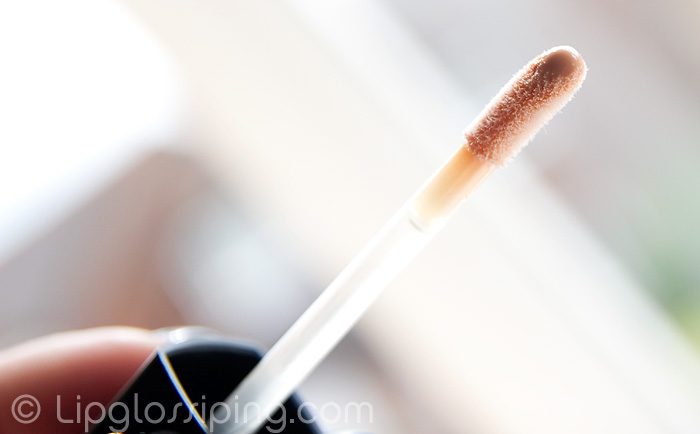 The packaging feels pretty luxe, with a nice weight.  The applicator is your standard doe foot affair, and the colour in the tube is true to life.  It's also extremely long wearing… 2 cups of tea, 2 4 chocolate digestives and a cheese string later and it's still holding on!  Oh, and another thing I've noticed that I'm really impressed by is Arbonne's comprehensive website.
I can't link you directly because it's (stupidly) built in flash… but if you click through to "lips –> lip polish", not only do they give you a full ingredient list… but they also state the purpose of each ingredient present in the product.  An extremely worthwhile addition to the website in an age where consumers are so information driven and ingredient conscious.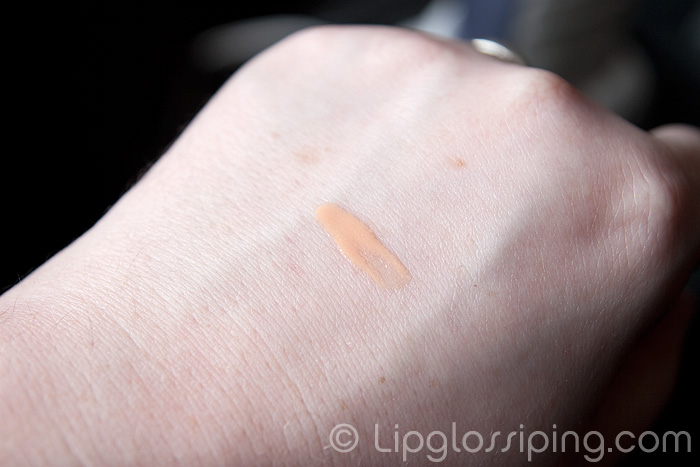 I love doing heavy eyes, so the Arbonne Lip Polish in Nude is pretty much the perfect accompaniment.  I'm still trying to make peace with the price tag and I guess compared to Beaute's Weightless Lip Creme (around £20) I'm getting a bargain.
Anyway, wanna see?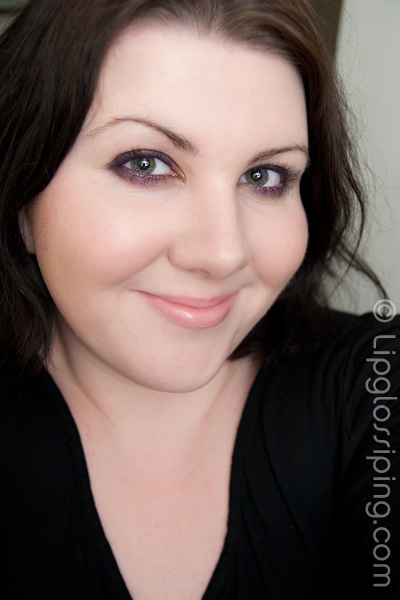 You can see the satiny finish and how it's glossy but without being pornstar full-on sucking on a greasy pork chop… (that's not a euphamism btw).
I'm also wearing Arbonne's eyeliner in Plum on my eyes and whilst it's perfectly lovely… it's also £15.  There's no way I'm gonna attempt to justify that when I can buy almost 4 GOSH Velvet Touch eyeliners for the same price.  It's nice… but it's not £15 nice yano?
The Nude Lip Polish?  Definitely is.
Arbonne products can be purchased through a consultant and you can find your nearest consultant, here.
Have you tried Arbonne?