Let's have a 'round the blogosphere' love in…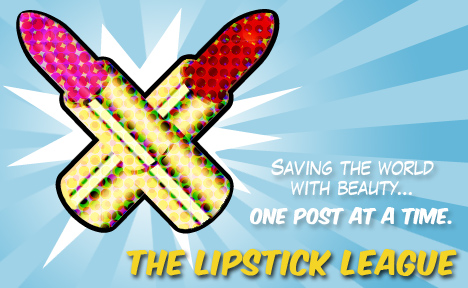 Tell us what's in your purse right now…

That means handbag right?

Mine contains: a billion tissues, my purse (what do you call a purse if your handbag is a purse?), 2 lipsticks (burberry and rimmel), MAC MSF Natural, BE Flawless Face brush, NARS Torrid Blush, compact camera, 7p in loose change, half empty bottle of water, bunch o' receipts, mobile phone, car keys, tangle teezer, blue inhaler, leila-sized hair clips and my travalo perfume atomiser.  Boring stuff really!

we heart this – takes a look at MAC's Beauty Balm. If you're the right candidate, you may just have an HG on your hands…
Beauty Junkies Unite – Amber test drives the new COVERGIRL NatureLuxe Mousse Mascara to see if it's worth picking up on your next drugstore beauty adventure!
Clumps of Mascara – has a guest editor show us lovely swatches of the MAC Surf Baby collection. See any must haves?
EauMG – EauMG reviews a limited edition Thierry Mugler men's fragrance just in time for Father's Day. It's so good you may just want it for yourself!
Lipglossiping – takes you on a tour around her small but perfectly formed BB Cream collection!
Nouveau Cheap – is in love with NYC's new Liquid Lipshines and wants to share the love with you. Enter now for a chance to win all ten shades!
Orange to LA – is getting colorful with Bright Eyes For Summer, see her swatches for ways to mix-n-match neutral eye shadows with fun, bright, bold eyeliner!
Pink Sith – Gives you a sneak peak at one of the NEW Chanel Ombre Essentielle Eyeshadows being released in late July. And Yes. It's TAUPE!
Phyrra – takes a trip to Siberia with NARS Sheer Glow foundation.
.
Your turn to tell us what's in your purse right now?