It may have escaped your attention but everyone is going a little bit ga-ga for London at the moment, something to do with some sporting event or other…
Anyyyywayyyy, if you're up for some celebratory patriotism but don't wanna get all hot and sweaty about it, you should check out your local (London only) Jo Malone boutique, where the British brand have installed talented artists to pay tribute to the great city by customising gift boxes with hand-drawn sketches of various landmarks.
I received mine through the post a few weeks ago, complete with homage to Tower Bridge (that's the one you American's call London Bridge I believe!)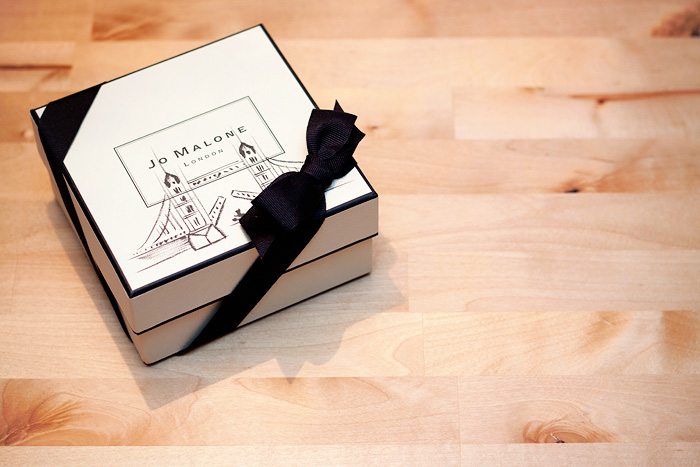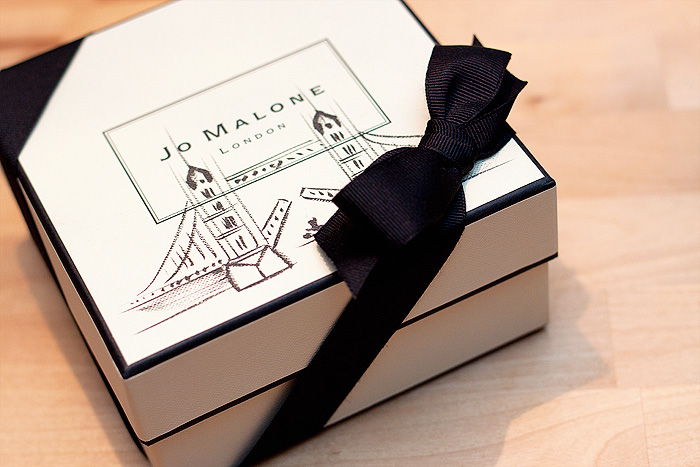 I know I shouldn't, mustn't even… but I can't even begin to tell you how tempted I am to add a little stick man doing an olympic-style long jump across the gap.  Just me then…
It's a cute and clever trick from the brand who have managed to make those signature cream n' black boxes now even more collectible!  "OH GOD, Limited Edition – must. collect. them. all. etc, etc."  Nice going!
You've got until August 12th to take advantage of the quirky offer and see your Jo Malone purchases adorned with a little historical scribbling.  Phone your nearest boutique for more details.
* press sample