Barielle's Cashmere or Loose Me is described as a "Soft brown with copper pearl" and it's the only shade from the new Style in Argyle collection that gave me application issues.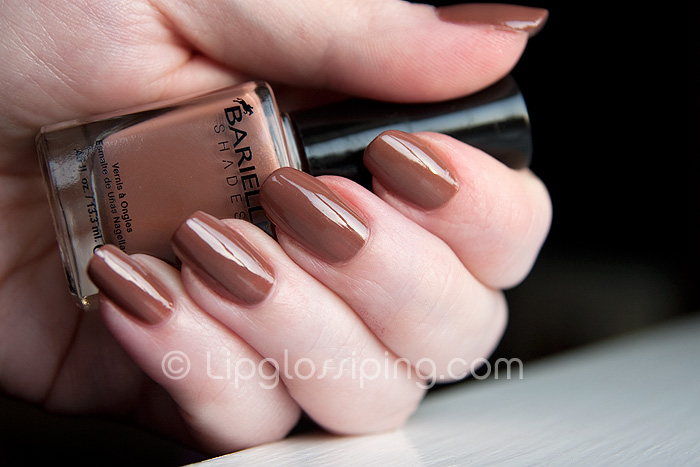 You can see the dragging near the cuticles?  This is with 3 coats… I'm not happy about that, though to be fair, it was less noticeable in real life than it is in the picture.  What I do love is the 'copper pearl' – it gives an added dimension, something that I've come to expect from Barielle's polishes.
The copper pearl isn't visible in the above photo (though it is on the nail), so I've taken a photo of the bottle which shows the effect well.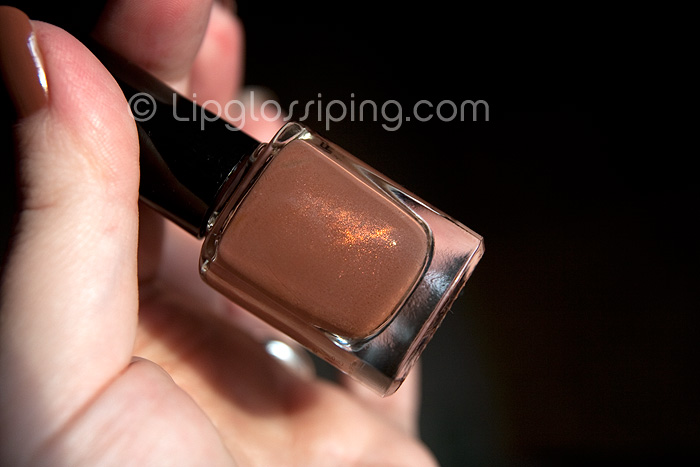 This is the first in the series of six that I was sent for review consideration.
The Style in Argyle collection is available to purchase online from the Barielle website priced at £8 each.  Though currently, the Spring/Summer and Autumn collections are available on a "buy one get one free" basis, rendering them a bargainous £4 per polish.