It's the last one!  That's it!  You've seen all 6 of the new Barielle Style in Argyle polishes from the Autumn/Winter collection that I was sent… Cowl of the Wild is probably the most on trend shade from the collection.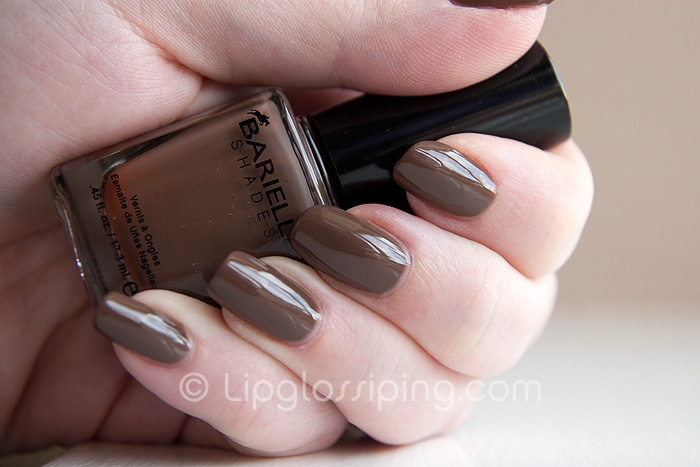 A 'propah' greige/mushroom/taupe blah blah thingamibob.  Am I getting bored of these yet?  Not on your life… though I do think I'm starting to accumulate a couple too many.  I prefer these mid-toned mushroom shades to the darker YDKJ ones.
I think the stand out delight from this new Barielle collection is just how truly creamy they look on the nails… perhaps it's the warm chocolatey shades, or maybe it's just the formula, but each is a delight to look at in that aspect.
I'm not so keen on the fact that each shade needed 3 coats for a good finish.  None of the shades are particularly pale… I would have prefered them to be 2-coaters… am I fussy?  Only a little.
The Style in Argyle
collection is available to purchase online from the Barielle
website
priced at £8 each.  Though currently, the Spring/Summer and Autumn collections are available on a "buy one get one free" basis, rendering them a bargainous £4 per polish.