Witt-Woo! (that's a wolfwhistle btw!)
Barielle have done it again, that thing I love 'em for… the twist on the normal.  The eclecticness of collections that ensure there's something for everyone.
Taking a generic creme and adding something special to it… they give their shades an edge.  Something that makes you want to own them regardless of how many dupable colours you have.  MY. ONE. DOESN'T. HAVE. FUCHSIA. GLITTER. IN. IT. etc.. etc..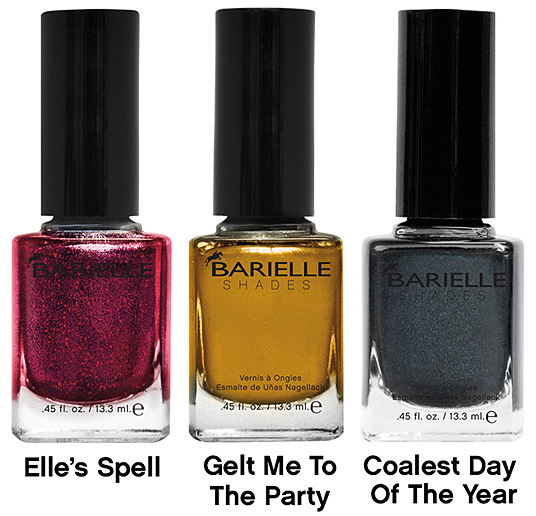 Woah right?
Elle's Spell looks positively enchanting…. Gelt Me To The Party looks like it may be the goldiest gold ever and Coalest Day of the Year is a new take on the Winter charcoal/black shades no?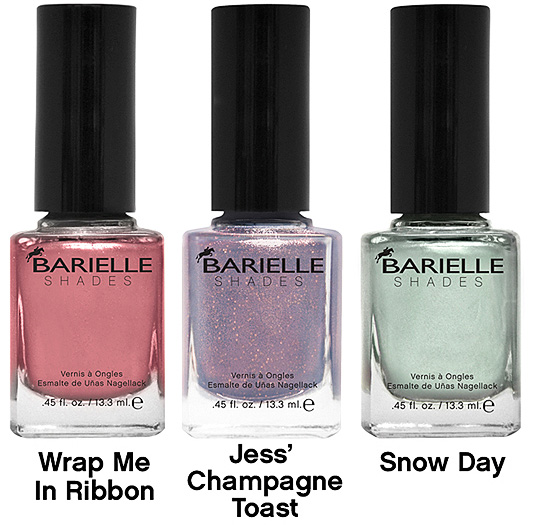 Wrap me in Ribbon… again, I don't think I have a pink *quite* like this, it makes me think of Christmas baubles!  If there's one shade that I'm DEFINITELY lemming this Christmas… it'll be Jess' Champagne Toast.  I love it when Barielle do the contrasting glitter like that!  Snow Day… probably not so much, a pale green metallic?  Nah… not for me thanks.
5 out of 6 eh?  That's pretty good going!
Come on Christmas, come on Christmas!
P.S – I've got a special 20% off code for you tomorrow, so if you fancied purchasing a few of these shades… that'll be the time to do it!