I'm generally quite sold on Eyeko polishes… and for the money, since the reformulation last year they've been a good bet.  I'm particularly a fan of  their pastels which can often be hit or miss from all brands thanks to streakiness, thickness of formula to overcompensate or just downright chalkiness.
Eyeko Pastel polish is a pale blue that isn't chalky!  It's almost creamy infact…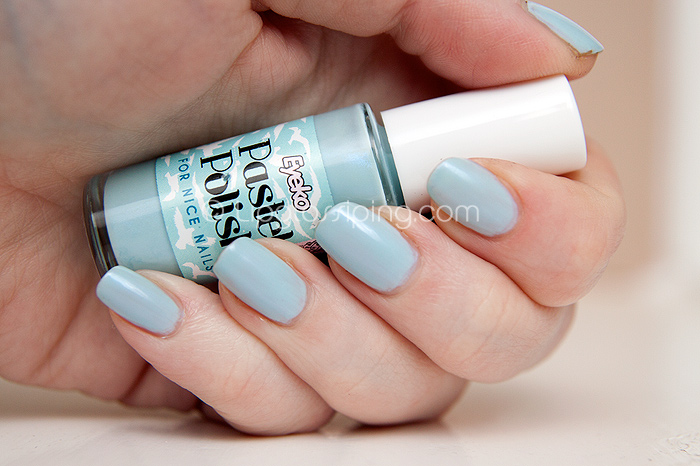 Not only that but the formula is easily spreadable.  The only area this polish fails a little for me is patchiness.  Whilst not horrific, you can see that after two thick coats… it could do with a third.  There is uneveness and a bit of streakiness going on here.
The pale blue has a gorgeous vivid flash of metallic blue pearl which stops it from looking flat.  If you're willing to go with three coats on this shade, it's a total winner in my book.
Eyeko Pastel Polish is available to buy online priced at £3.50  from PowderRooms or £4 direct from Eyeko.