So, my Nails Inc. freebie arrived (I bet Nails Inc. HQ was positively buzzing with nail polish elves fulfilling orders last week).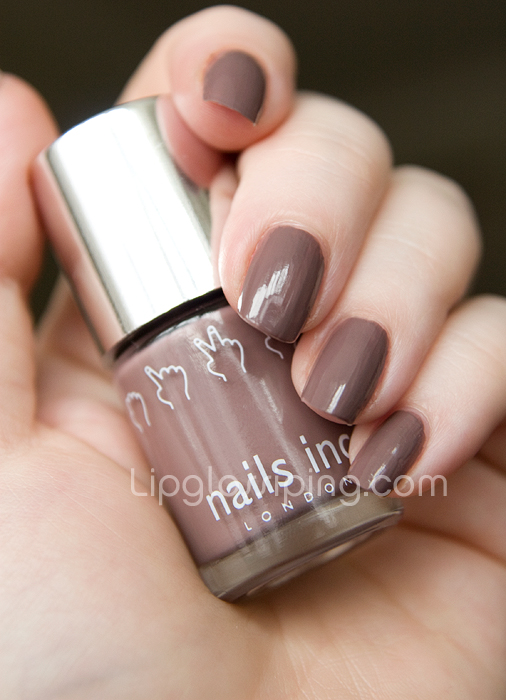 I ordered Jermyn Street, a beautiful deep mushroom colour with a slight lavender hint.  It's certainly unusual and sophisticated enough to wear any time you see fit.
It has a stunningly beautiful high gloss finish (no top coat used in the photo) and longevity seems pretty decent aswell with only minor tip wear after two days.
If you're a regular reader, you'll know my rocky history with Nails Inc.  I just don't love the formula of the polishes I've tried thus far.  I'd love to say that this is the polish to change my mind… but it's not.  I don't know if you can see… but on the outside edge of the little finger is what I'm talking about.  It goes on a little too thick and starts to dry a little too quickly for me to get a lovely smooth application.  Honestly though, for this shade… I'm happy to overlook my problems with the polish.