Any of you bright-eyed sparks noticed the MASSIVE bargain you can bag in Superdrug at the moment?
In my 2 nearest stores, there's a huge basket near the tills… full to the brim of Batiste Dry Shampoo Sprays.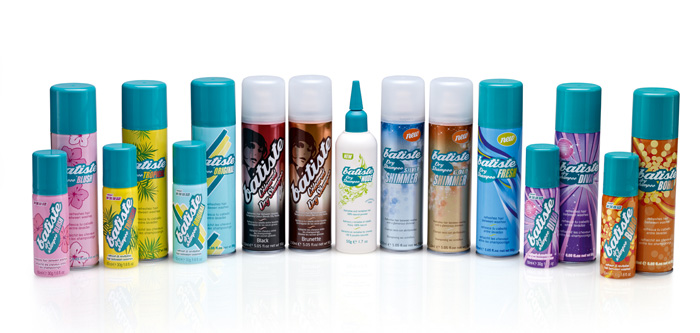 Choose between: Original, Blush and Tropical (possibly Boho too – can't remember!).  Sadly no coloured varients or I would have cleared the lot!
I wonder if they're repackaging?  Curious!