Going back through some of my old photo folders I was surprised to notice that I hadn't blogged about one of my favourite foundations ever!
I love light foundations that feel comfortable on the skin and MUFE's Face & Body Liquid Make Up fits that criteria beautifully.  Yes, it's sheer and will not cover blemishes – but it evens out my skintone nicely and lasts all day.  Being waterproof, it's pretty fabulous for warm climates too.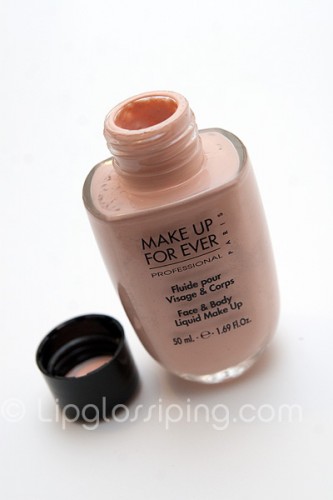 In my humble and completely non-expert opinion, the key to falling in love with this foundation is in the way you apply it.
I layer it.
It takes a little longer, but I adore the finish that I can achieve if I take some time and care with my application.
Starting with a thin layer all over, I give the jelly-like water-based formula a couple of minues to dry.  Once set, I apply another layer… this time focusing on the centre of my face.  This is the layer that evens out the redness in my skin… not completely, but enough to keep my tone looking more uniform yet still natural.
If I have blemishes, then before applying anything… I'll conceal them.
The formula takes a little getting used to… it's very wet and jelly like.  Before dispensing, you need to give the bottle a thorough shake to mix the formula and when tipping beware that you can dislodge a big jellified blob onto the back of your hand if you're not cautious!
Make Up For Ever's Face & Body Liquid Make Up isn't an inexpensive choice, but it's certainly cheaper (especially for the quantity in the bottle) than most high end alternatives.
Available in the UK from Guru Makeup Emporium and PAM Makeup, 50ml will set you back around £25-£27.
As an aside, Shade #36 is the MOST perfect match for my skintone (especially in winter).  Though, ironically… it wouldn't matter if it were a shade or two off because it's such a forgiving sheer formula.  Why can't I find this shade in other foundations huh?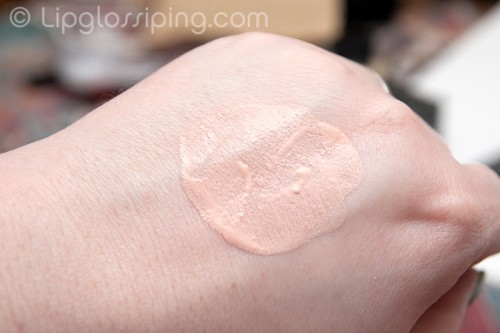 Have you tried MUFE's Face & Body Liquid Make Up?  What are your favourite MUFE products?  I wish we had greater availability in the UK… I can't understand why a national chain haven't picked the brand up already *sigh*.