I was gonna incorporate the Clarins Instant Blush I was sent into a feature on 'colour-changing' cosmetics… but then I tried it and decided that it deserved a post on it's own.  It's pretty close to blush heaven.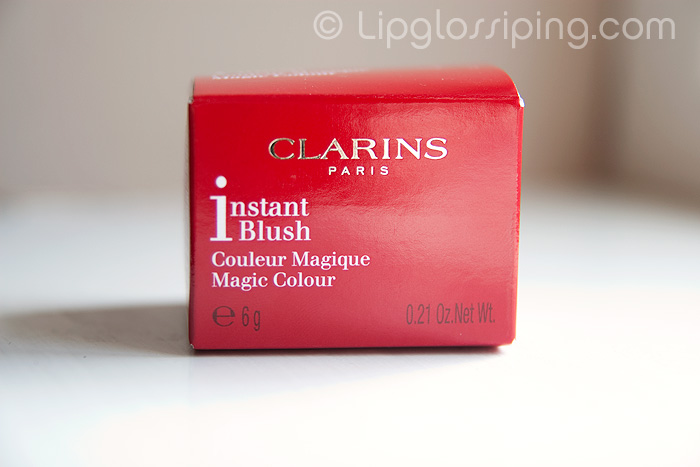 I don't generally associate Clarins with innovation (sorry Clarins!), but it's one of those brands that sits over there in that 'safe' category of cosmetics.  Maybe it's the counter staff… in their red & white ensembles, makes me think of Butlins or something.  Either way… the Clarins counter is generally one I don't spend too long browsing.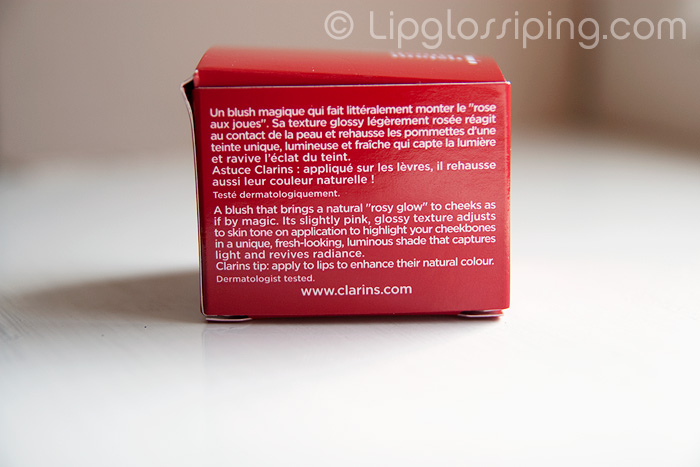 The new Clarins Instant Blush is a cream/gel formula that promises to adjust itself to your skintone upon application.  I'm not sure about all these colour changing products… In theory I love the idea!  But I dislike gimmicks with no substance.
I'm feeling particularly sore about these type of products since I swatched the new Bourjois Rose Exclusif onto a piece of paper the day before yesterday and watched it change into the exact same shade it develops on my lips… I've gone all skeptical.  That stuff is supposed to give you a unique shade dependant on personal PH levels blah blah blah.  Apparently, I'm as unique as a sheet of A4.  Great.
But back to this (somebody slap me if I go off on a tangent again)…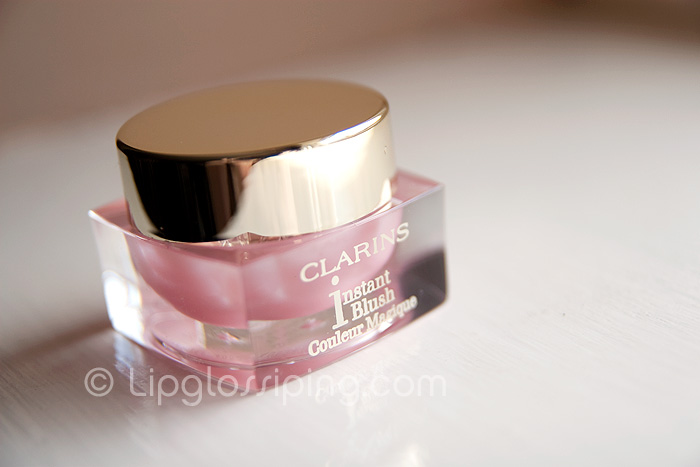 In fairness, the Clarins Instant Blush doesn't claim anything about unique shades and PH levels… I think the premise is that it's just gonna deepen and build intensity when it comes into contact with your skin.
I adore the texture of this product.  It's a gel/cream… quite thin and vaseline-esque.  It has a lot of slip which makes for easy blending… but being so thin, it's controllable.  I still have the whole Aunt Sally issue with blush going on, so for me…  the more control the better.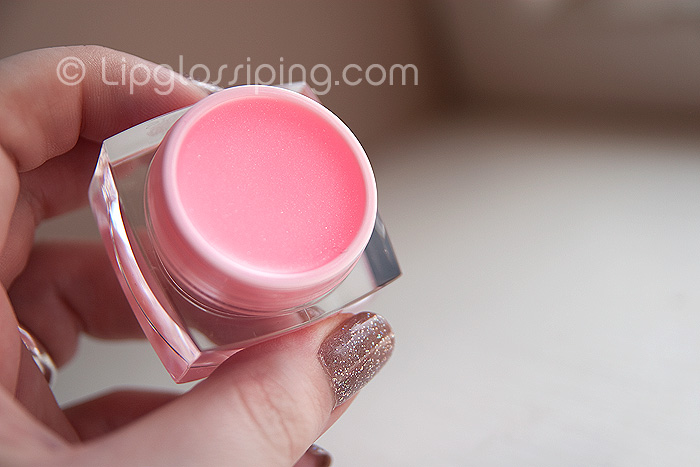 How beautiful is that pink?  Seriously?  The blurb on the website advises that the single shade is suitable for all complexions… it's totally buildable and the intensity will deepen depending on the number of layers you apply.  On me, it's quite a cool-toned pink… will it be a slightly different hued pink on olive tones? *shrugs* If you swatch of buy, I'd be really interested to know!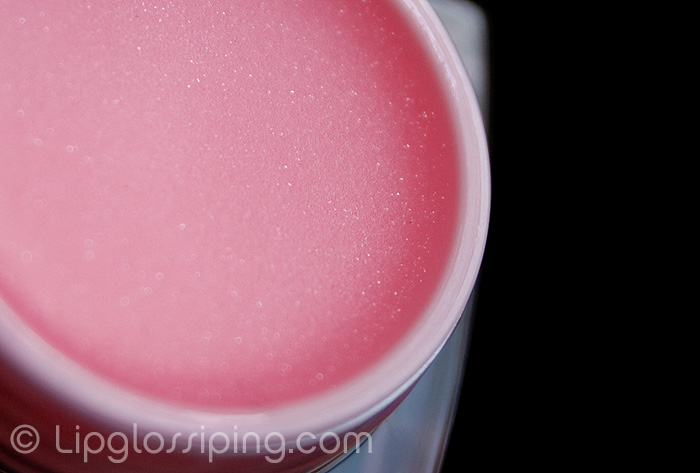 The blush contains some small sparkle… too fine to be glittery and too sparse to be shimmery.  I'm not really sure if the sparkle does much other than look pretty in the pot.
I apply this with my fingers, dotting over the apple of my cheeks and blending backward towards my temples.  The colour builds as soon as you apply, so there's no guessing games as to what shade you're gonna achieve ten minutes later.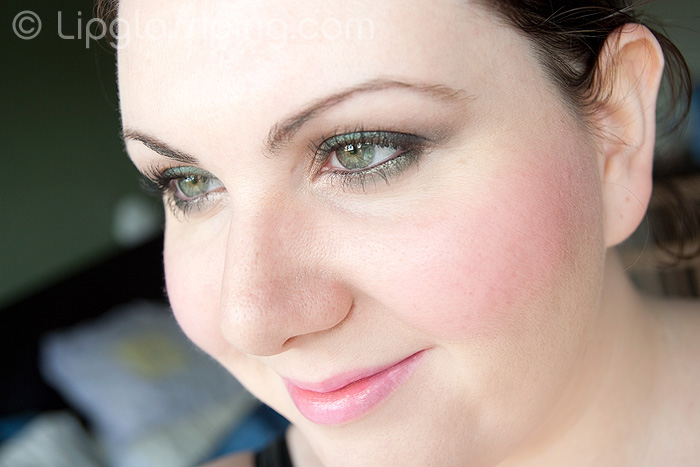 My one caveat is that it remains quite tacky to the touch for a short while.  It does eventually set… but it's not immediate.  Having said that, I've powdered over it whilst it's still tacky with no clumping or issues from doing so.  Staying power on my normal/combo skin is great – I didn't feel the need to reapply on my cheeks until the evening when I was going out.
In the above picture, I've also slicked a small amount onto my lips.  I adore this as a lip tint because of the texture.  It's so thin that it really feels as though my lips are bare.  I hate gloopy lips.  My lips needed another coat by lunchtime to bring the colour back.
All in all, it's a wonderful multi-tasker in a pretty, pretty pink hue.
Clarins Instant Blush is priced at £16.50 and available on counter or online at Clarins website.