From Lip Butters to Body Butters, Body Scrubs to Shower Foams… Body America's range of bathroom goodies will be hitting the mainstream when they land in the new House of Fraser Apothecary from the middle of this month onwards.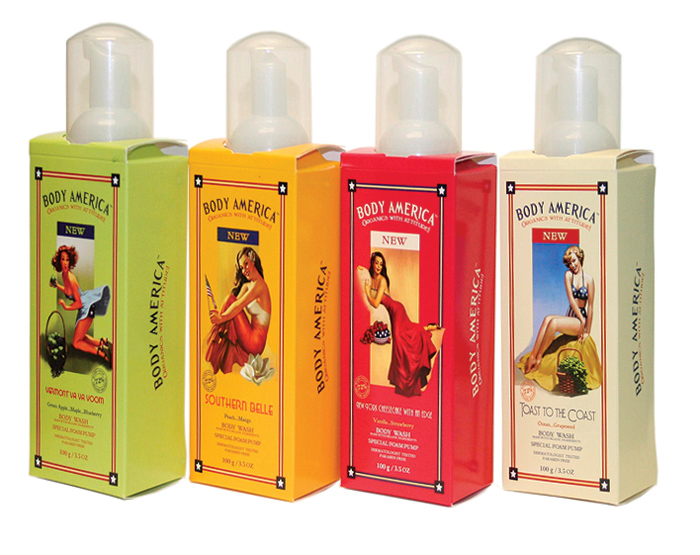 A little birdy also told me that the Body America Body Butters come from the same creator as the much-loved Body Shop Body Butters… interesting…
But this becomes even more interesting when I tell you that a 200ml jar of Body America Body Butter will set you back a trifling £8 compared to £12.50 for The Body Shop equivalent.  Now you're talking!
The entire range is described as 72% organic and comes enriched with certified organic Aloe Vera juice to naurally soothe and protect the skin.  The lineup is available in four flavours:
~ Vermont Va Va Voom: Green Apple, Maple and Blueberry
~ New York Cheesecake with an Edge: Vanilla and Strawberry
~ Toast to the Coast: Ocean and Grapeseed
~ Southern Belle: Peach and Mango
I fully intend to make a beeline for the Vermont Va Va Voom range…. Maple?  Oh god yes.  Now if only it came with pancakes too…