I was on the lookout for a true peach blush but I couldn't decide whether I wanted matte or shimmer…. I do love my shimmers but it's mattes that consistently give me the best results on my skin.
I was walking round John Lewis a couple of weeks ago checking out all the peaches at ALL the counters (I don't do brand discrimination when I'm on a hunt) and my eyes alighted on this little number: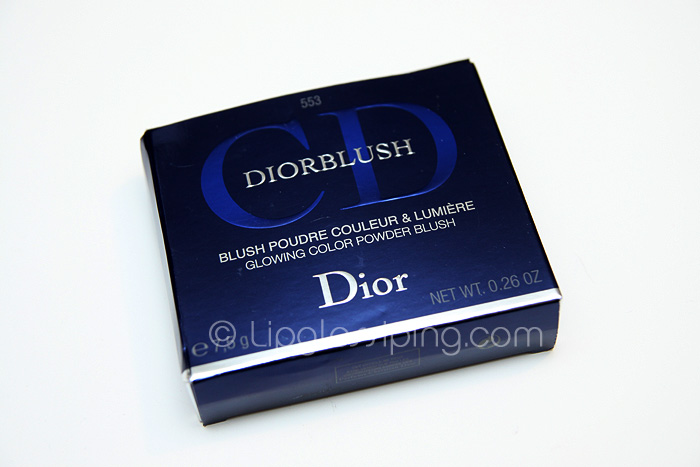 I don't actually own a Dior blush… so I wasn't really sure what to expect.  I find Dior can sometimes be a little hit and miss in terms of texture and pigment but on my pale skin, a slightly less pigmented blush can work just as well if not better.
I took the plunge!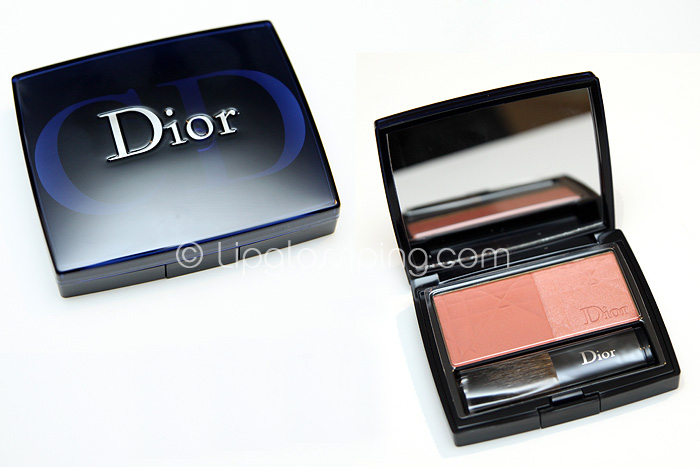 Check it out!  Matte on the left, shimmer on the right – you CAN have your cake and eat it too!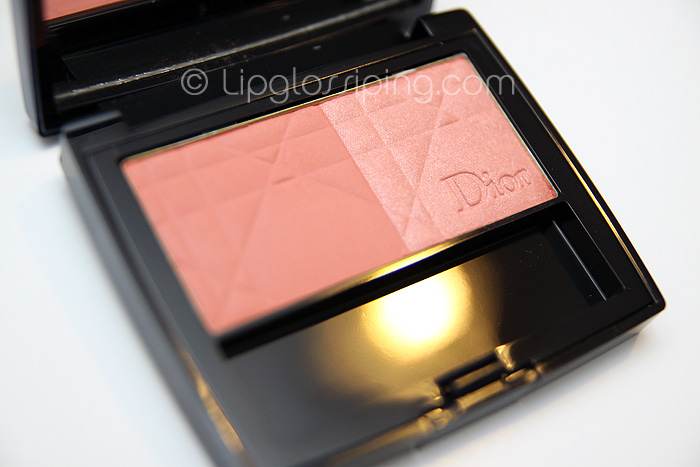 The shimmer side is very finely milled and adds a touch of glow to the long-lasting and overall matte appearance.  It's a great combination for shimmer/matte fence-sitters like me!  The strange thing about this blush is that although it looks scarily peach in the pan (I did have a little wobble after buying it because of this)… it actually ends up looking pretty pinky/peach on my cheeks.  Which in fairness, is probably for the best.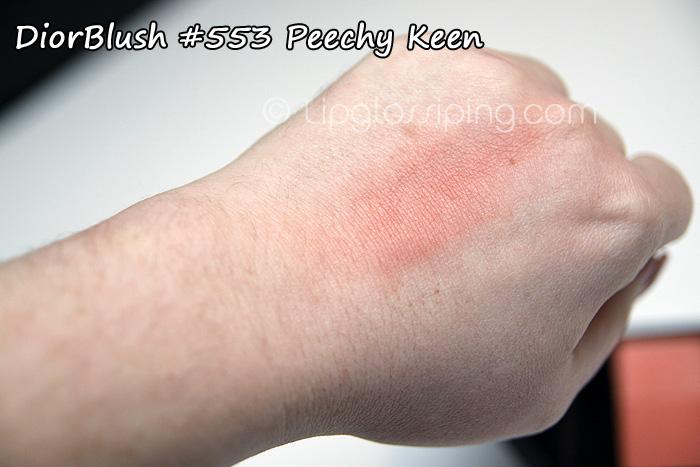 (A terrible patchy swatch, I'm sorry… it looks quite ruddy here.  I'll do a FOTD when bruises have gone)
I only need to pull my brush across the surface once to pick up enough product and I do notice a little bit of excess powder lift on the pan (what's the term for that? – when you have to blow on the pan after to get rid of the excess powder?) but it applies smoothly and blends nicely.  I really don't have any complaints about this blush at all.  Apart from perhaps the price… but I didn't go to the Dior counter expecting to get a Sleek bargain now did I?
I paid £27.50 for this and am truly delighted to have done so… more DiorBlush! More!
Available online and on counter, do you ladies have any other shades that you'd recommend a hopeless addict?