To complete the Fall collection, Lancome will release two new nail polishes in classic red and edgy black.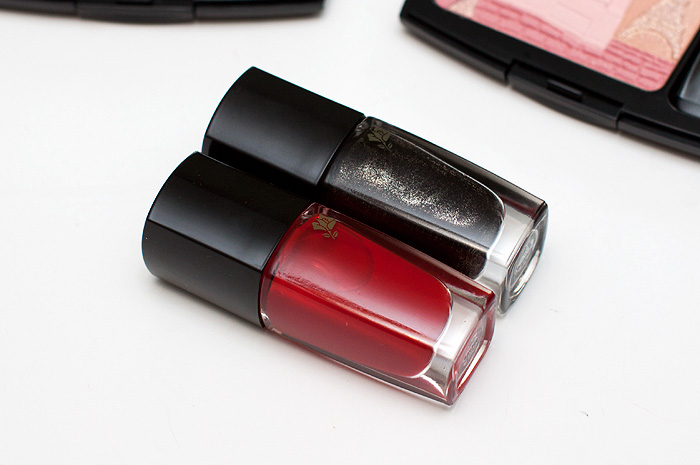 The red – #22 Rouge St Honore is a classic, vixen red creme with great single-coat opacity and a high gloss finish.  The brush on these polishes is wide and allows for 3-stroke coverage, meaning that I was completely done with the red in less than 5 minutes from start to finish (not allowing for drying time of course).
The black – #29 Noir is a little more unusual in that the inky base  is infused with mini, multi-coloured flecks.  Sadly, these don't quite translate as vividly on the nail as they do in the bottle.  Also a little sheerer than the red, this one took a respectable 2 coats to achieve opacity.
See below for swatches…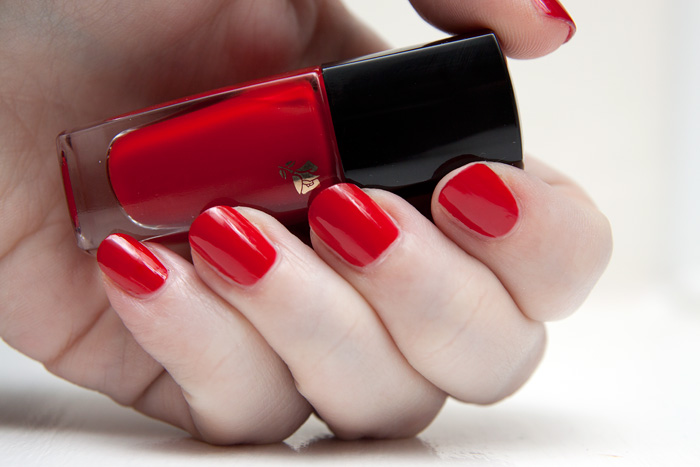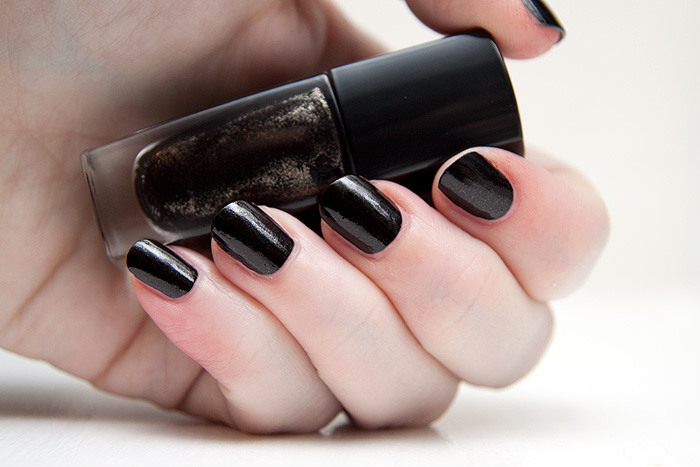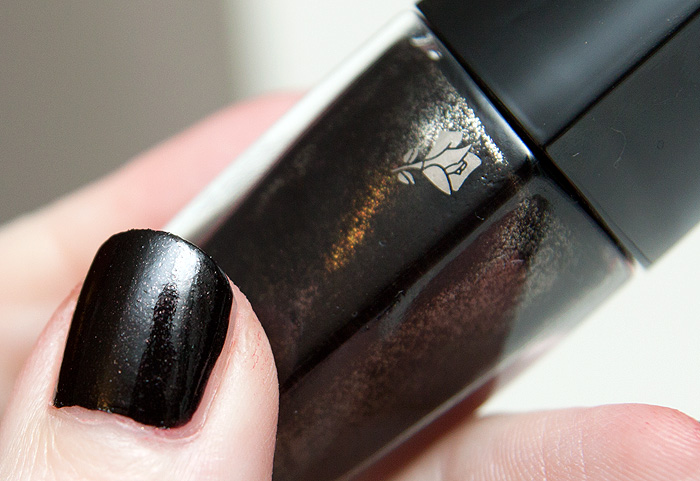 Lancome's Le Vernis in #22 Rouge Saint Honore & #29 Noir 29 are priced at £12.50 each and available at Lancome counters nationwide from 1st September 2011