The Christmas gifts are coming in thick and fast now that we're approaching November at a blistering pace.  The latest are a pairing of festive gifts from NARS.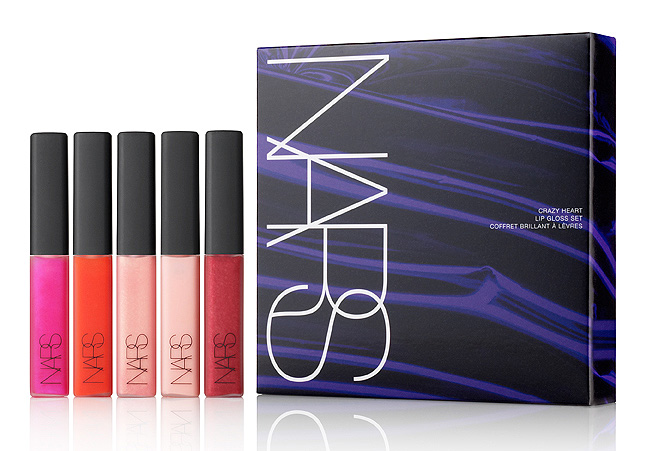 Kicking off with the Crazy Heart Set which contains 5 medium-sized lip glosses and features the shades:
Easy Lover (Ultra Sheer Hot Pink),
Babe (Sheer Orange Red)
Orgasm (Sheer Warm Pink with Golden Shimmer)
Turkish Delight (Pink Sorbet)
Misbehave (Sheer Cherry Red with Gold Shimmer)
Prices at £35 and available from November 1st exclusively at Selfridges.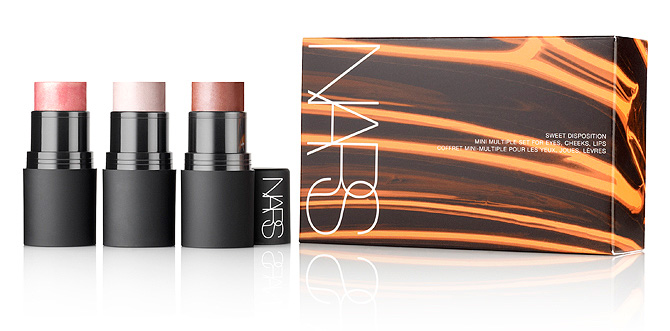 Love 'em or hate 'em… NARS multiples tend to divide opinion… personally I'm a fan and so I should be considering I own 5 of them now – though none of these ones… *lightbulb flick*
The shades included in the Sweet Disposition Set are:
Orgasm (Peachy Pink with Shimmer)
Luxor (Iridescent Pink)
Malibu (Pinkish Brown)
Priced at £32 and availabile from November 1st exclusively at Selfridges.
.
A couple of rather lovely sets no?  I'm a little disappointed that there's no Holiday palette to get our teeth stuck into this year but at least that's one less thing on the old wishlist.  Are either of these catching your attention?