Afternoon Tea at Beas of Bloomsbury was a real Christmas highlight.  I'm not in the habit of paying £60 for an afternoon of tea-table frivolity but as a special treat for my Mum, Dad and Leila, it turned out to be money well spent.  We rolled up at two in the afternoon to be told that they were booked solid at their St. Paul's branch, so I did what any mother would do and prodded Leila in the ribs with a biro until a few fat tears rolled down her Dickensian flushed cheeks.  The lady behind the counter took pity on us Leila and ushered us upstairs to the empty mezzanine which as time would tell, filled with hustle and bustle very quickly indeed.
Ham, brie and tomato, sauteed mushrooms and wild rocket, cupcakes-a-plenty, Bailey's marshmallows, scones, pistachio meringues and brownies (both dark and white chocolate) filled the tea stand to bursting.  I supped on Chinese Gunpowder while my mother opted for Lemon Verbena.
Leila got her own Gingerbread lady…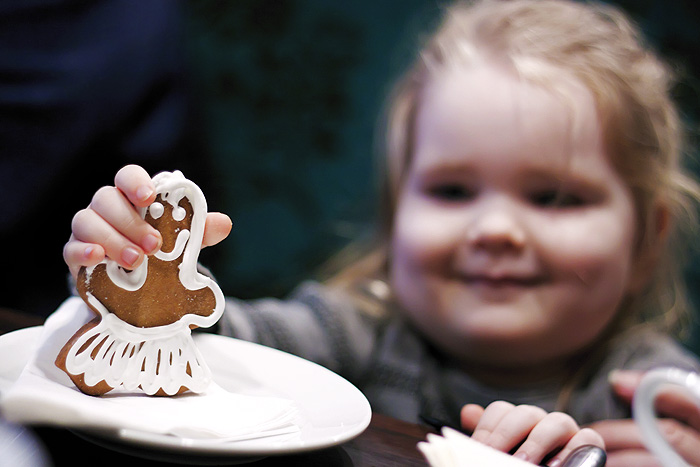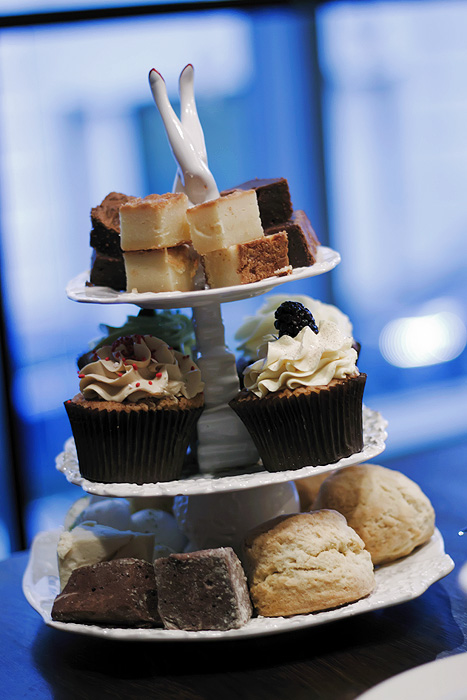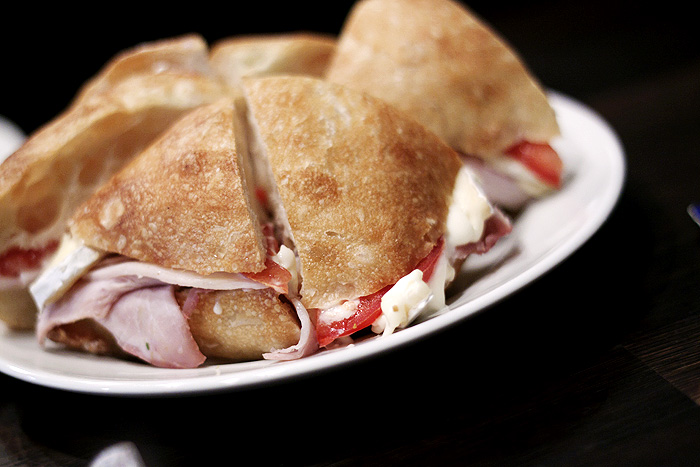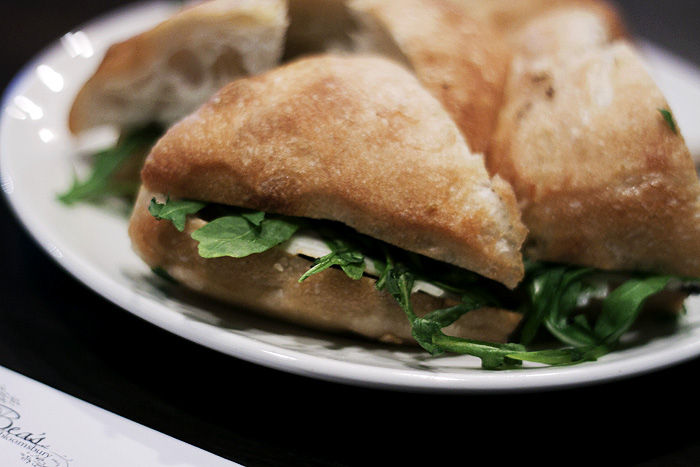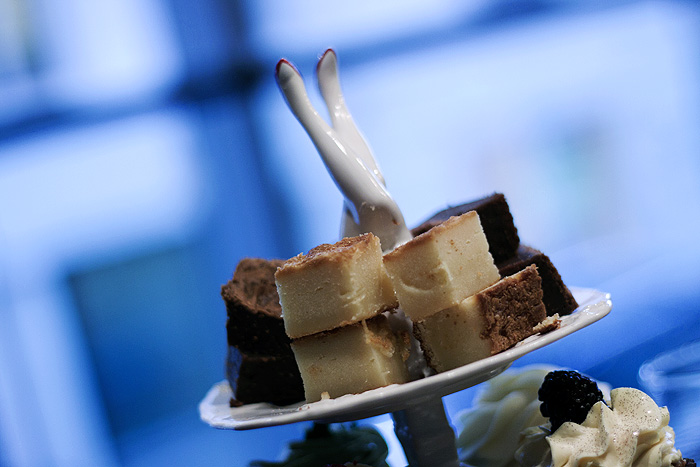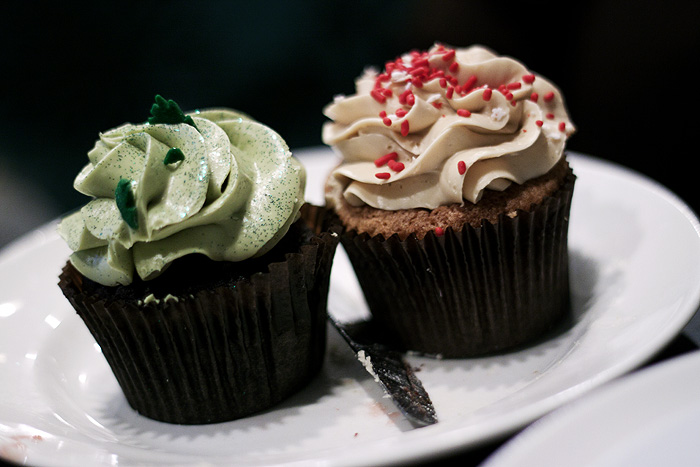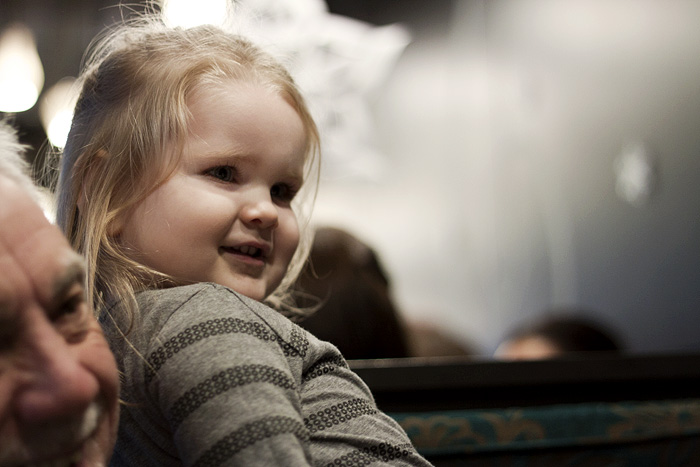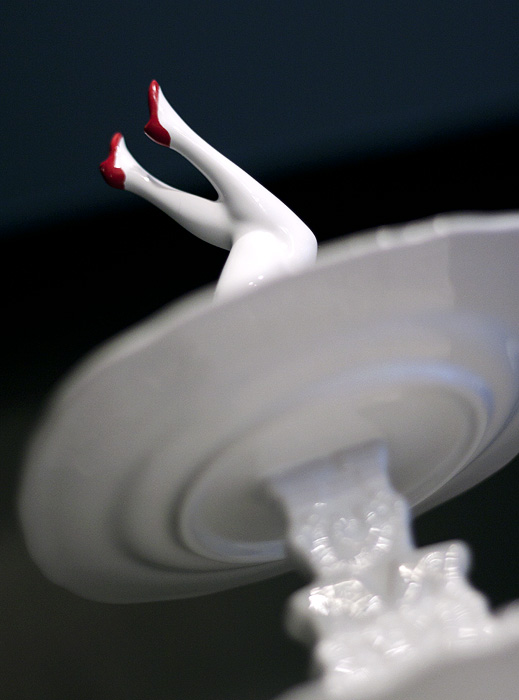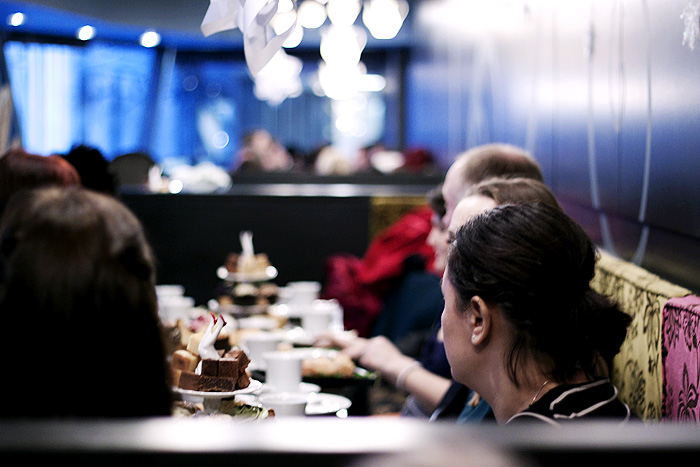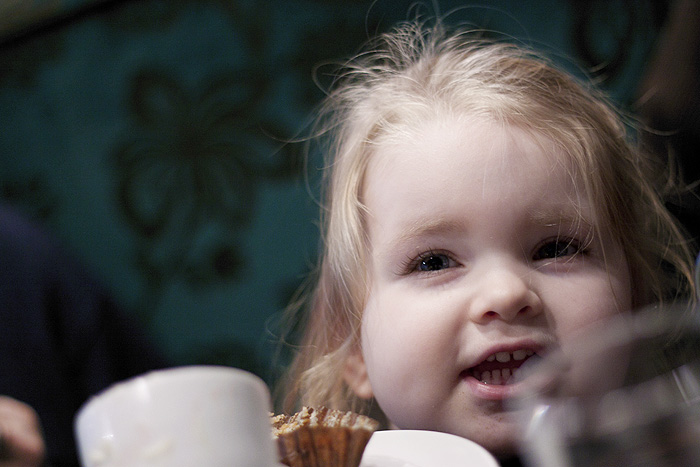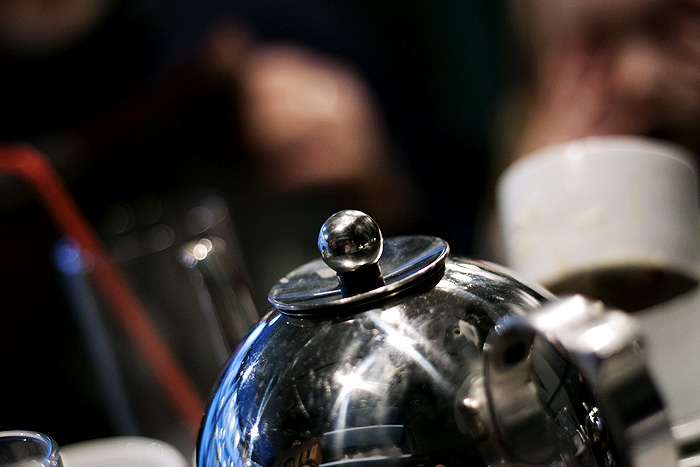 What a throughly lovely way to spend a chilly afternoon in central London!  What's your favourite location for afternoon tea?
* I didn't really poke Leila with a biro… except for that one time when she slouched.