Well alright, just budge up a bit – I'm sure I can make room for both of you in my heart…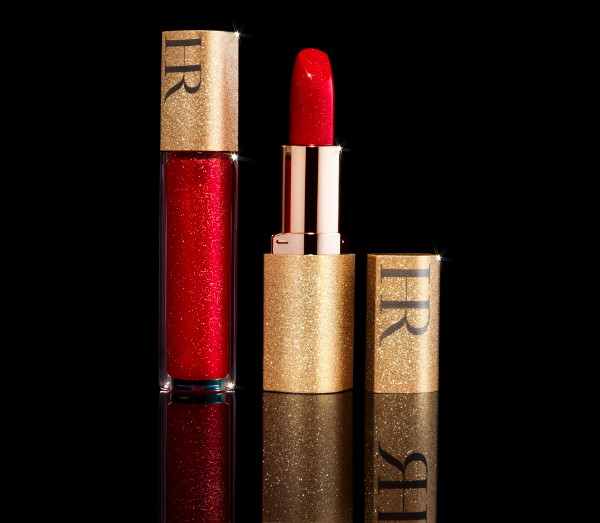 Helena Rubinstein Wanted Stellars Lipstick is available in 12 shades, whilst the gloss is available in 6.  The website sucks, so I can't view the others..  RRP on these is €28 for the lippies and €26 for the gloss.
But now I've seen, I'm smitten… the red would be fabulous for Christmas, even if I only looked at it and sighed wistfully.  I'd love a true pink with sparkle too *le grand sigh*
So anyway, not only are these Wanted Stellars flippin' gorgeous but get this info from Premium Beauty News…
The Solev company presents an innovative finishing technology called "sparkling effect" which consists in spreading on the material to decorate, in a dense and perfectly homogeneous way, colored and metallic particles to render a smooth and shiny effect.

This effect is enhanced by applying a transparent covering film, with a high gloss effect to amplify depth and light.

In order to achieve this result, Solev formulates its own special effect varnishes and to apply the particles in a dense and homogeneous way, the company has invented and developed a process (about to be patented).

A new technology implemented on Helena Rubinstein's latest lipstick, Wanted Stellars.
Yeah, yeah… whatever you had me at "sparkling effect".
It looks as though my nearest HR counter is in Cherbourg… ok, so as the crow flies that's not bad… a couple of hours.  Shame about that pesky ENGLISH CHANNEL blocking the way!  Harrumph.
Anything you're craving at the moment?