I'm a bit of a kebab monster.  Doner, Shish, Kofte… chicken, lamb, vegetable… I love them all.  It's an illness.  Nowadays, I restrict the doner love for those times when copious amounts of alcohol have been consumed and I can't taste the belly-buttons.
But how about cheese?  Cheese kebabs.  You're salivating aren't you?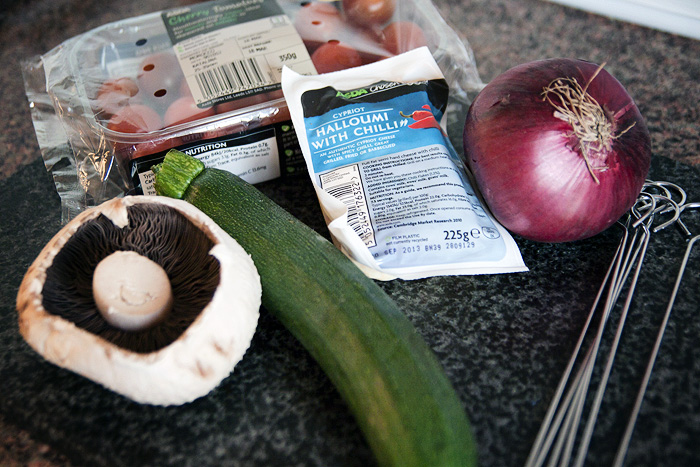 I'm not going to write out a recipe because it's pretty obvious how to construct a cheese kebab.  Get some cheese, string it on a skewer and add some vegetables so that you don't only have cheese on it.  Tempting though it is.
Halloumi is pretty brilliant for this, infact… I wouldn't recommend using anything else.  Especially don't use Dairylea triangles, nothing good will come of it.  My halloumi comes from Asda and has chilli in it for a little added kick.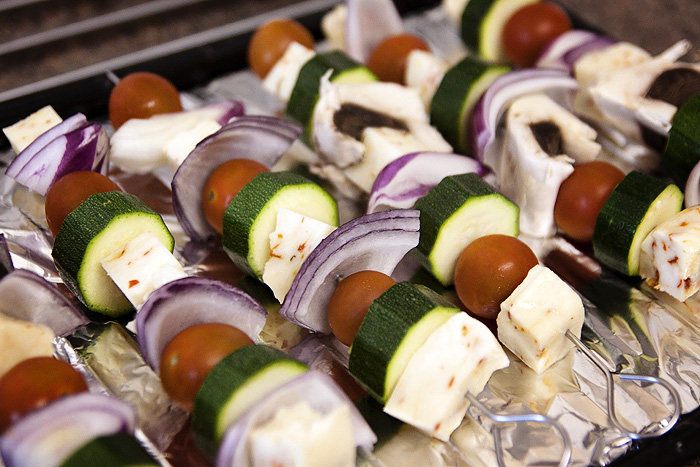 What other vegetables work well skewered?  I used: courgette, cherry tomatoes, red onion, and mushrooms.  I'm sure I missed something really obvious…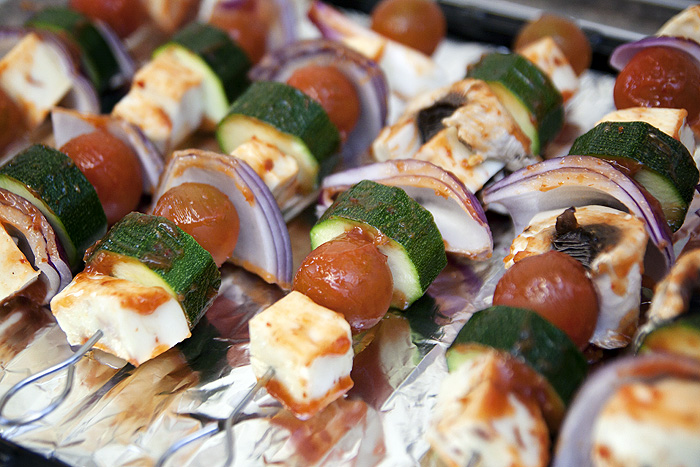 Baste the kebabs with some kind of marinade (I used sweet chilli) before popping under the grill for around 10 minutes, turning ocassionally so they don't catch fire.
I served my Halloumi Kebabs with a mini-tortilla and some salad.  If you're following Weight Watchers, you'll be interested to know that this meal (with half the pack of cheese and a mini-tortilla wrap) came out at 14PP.  Who says you can't eat kebabs and lose weight?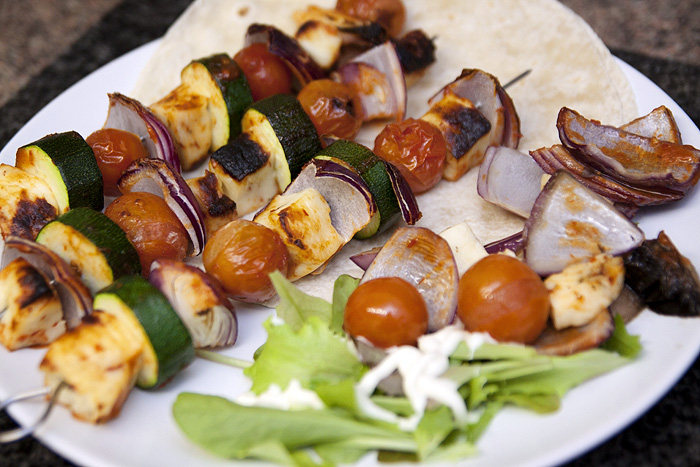 Do you like kebabs?  We probably can't be friends if you don't.