I'm off 'oop North' for a week to introduce my lovely daughter to her paternal grandparents.  Hope the weather follows me!
I don't have any posts lined up, I've been incredibly slack this week, I even let my next NOTD post slide and am now sporting chipped nails with no photos taken of them back when they were fresh (and thus no blog post) *sigh*
To make up for it, I'll leave you with a current Benefit discount code celebrating Wimbledon…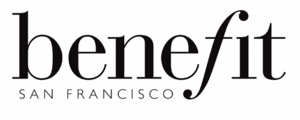 Enter code: BENETNNI at the checkout for 10% off all orders valid 'till 5th July.  Click the Benefit logo above to be taken to the Benefit (UK) website.
If you happen to make good use of the code, let me know what you bought!  Since I'm now spending every penny I earn on Pampers and Gripe Water… I'm living vicariously through your hauls however big or little they may be!
Cheerio for now fellow beauty addicts xx