This doesn't really need much in the way of explanation does it?  Unless, of course, you're living on the Seychelles or something, in which case… I hate you.  It's now nearly July and we haven't had much of a Summer have we?  Sure, I'm appreciating the longer daylight hours but seriously, this rain?  Not so much.  We had one glorious week back in March (that everyone apart from me has forgotten about), and almost two weeks in May… but that's it – besides those, it's been nothing but Pestilence, War, Famine, and Death (or something).
So, here's a giveaway in the hopes of injecting a little summer into our grey skies.  You're absolutely free to enter regardless of your location, just so long as it's not sunny where you are.  If you live in the tropics, just wait until it's night-time and none of us are any the wiser.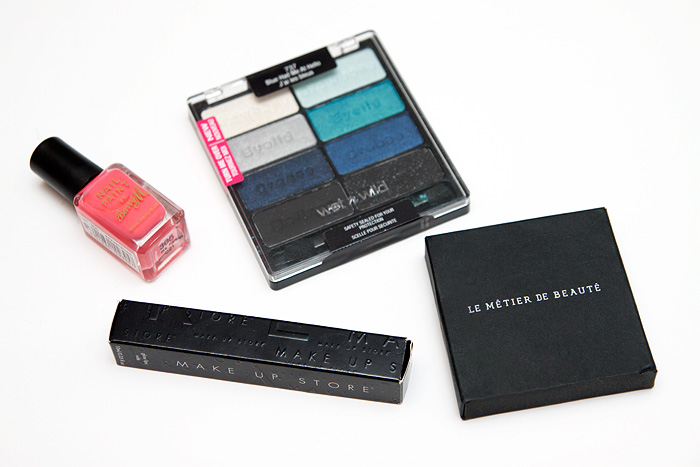 You could win a variety of summer-inspired goodies including: Barry M Pink Flamingo Nail Paint, Wet n Wild Color Icon Palette in Blue Had Me At Hello, Le Metier de Beaute Bronzer in Sun Drenched, and a Make Up Store lipgloss in Vide
Interested?
To enter, leave a comment below and tell me about your favourite childhood memory of Summer and I'll pick out a name at random to enjoy the spoils.

T&C
1. Entry open worldwide.
2. I will choose 1 winner at random, my decision is final.
3. Lipglossiping.com is the sole promoter of this competition.
4. Competition closes on Saturday 30th June 2012 at 23.59 BST.
5. Winner will be contacted via email.