…This year has seen a festive epidemic in the form of beauty-filled crackers, baubles and advent calendars! Whilst some of them were destined to sell out quicker than a One Direction tour (and I refuse to blog a Christmas gift guide in Sept/Oct because you beat me up last time), there are still some lovely goodies available in this rather novel format.
Their diminuitive size make them ideal for Secret Santas and Stocking Fillers, so without further ado, here's my pick of the best of the Beautiful Baubles….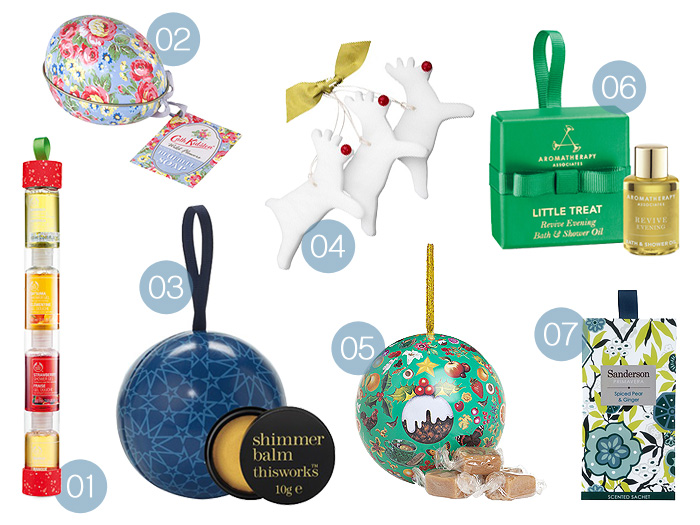 Some may look a little unconventional but all of the beauty gifts can be hung on the tree for a little festive fancy!
01: The Body Shop Mini Shower Collection (£8.00)
02: Cath Kidston Bluebell Soap in Egg Shaped Tin (£5.00)
03: This Works Beauty Ball Gold Shimmer Balm (£10.00)
04: Rachel Vosper Fragranced Christmas Hangings (£14.00 for set of 3)
05: Crabtree & Evelyn Fine Foods Festive Bauble (£7.00 – shh fudge/beauty same thing)
06: Aromatherapy Associates Little Treat (£12.00)
07: Sanderson Spiced Pear & Ginger Scented Sachet (£3.50)
and the Craveworthy Crackers…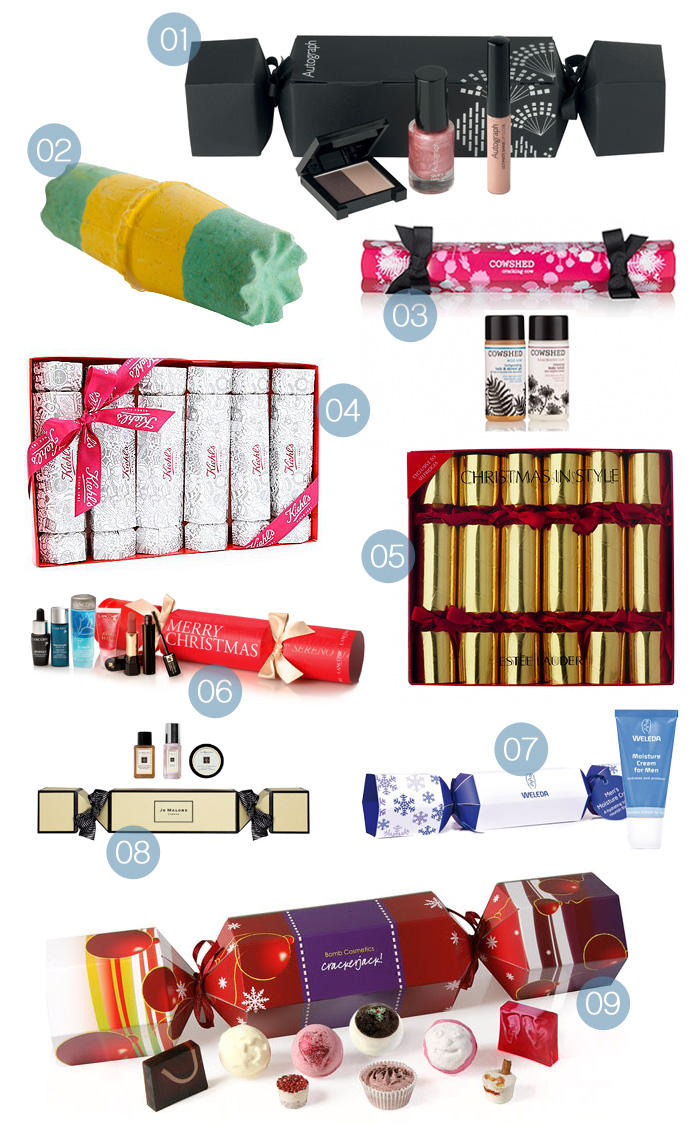 From the bijou to the bold of cracker-creations, this lot will ensure that your Christmas festivities go off with a bang!
01: Marks & Spencer Autograph Cracker Gift Set (£9.50)
02: LUSH Crackersnap Bath Bomb (£7.00)
03: Cowshed Cracking Cow Christmas Cracker (£10.00)
04: Kiehl's Christmas Cracker Gift Set (£35.00)
05: Estee Lauder Christmas Cracker Gift Set (£45.00)
06: Lancome Christmas Crackers Gift Set (£50.00)
07: Weleda Men's Moisture Cream Cracker (£9.95)
08: Jo Malone Christmas Cracker (£28.00)
09: Bomb Cosmetics Crackerjack Xmas Cracker (£19.99)
…and finally, the Adorable Advents!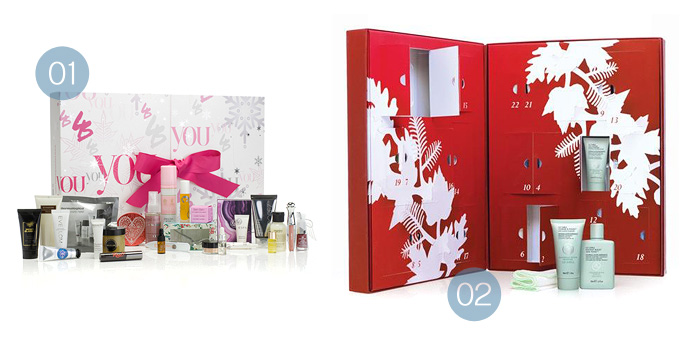 Yeah, I'm pretty sure that only two calendars are left, props to these guys for having more than eight available 😉
01: The Latest in Beauty/You Advent Calendar (£59.95)
02: 24 Days of Christmas with Liz Earle (£100.00)
Phew! That's my rather exhaustive (and exhausting!) guide to the best Christmas beauty (with a little bit of fudge thrown in) novelties. I can only see this getting more and more crazy each year, let's face it – we all love fancy packaging and irresistable cuteness is sure to prevail.
Do you have an alternative advent calendar this year? A special kind of Christmas cracker up your sleeve? Which are your favourites from the selection above?