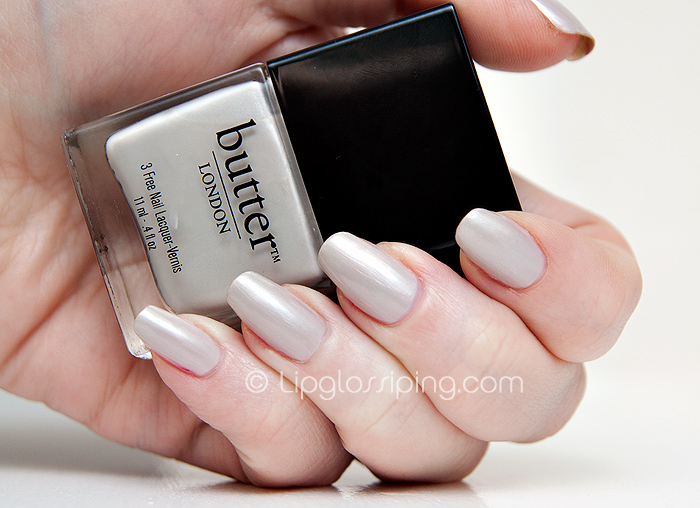 I would love to tell you about this shade, but I've drunk 3/4 bottle of really cheap, crap merlot and it's taken me a good 5 minutes to make this sentence readable.
What's that Mr. L?  Vogue are onthe phone?  They want to employ me?  Tell them that I charge double for posts this shiteous.
Right, let me put a bit of effort into stopping these letters dancing around the monitor.
Pearly Queen reminds me of everything I wanted OPI Moon over Mumbai to be… but in less coats.  3 coats gives the elegant finish shown above (though 2 will do if you don't mind a slight VNL)… and it really is elegant and elongating with a pretty satin finish.  My nails feel proper lady-like without being frou frou or bridal.
Pearly Queen is available to buy online from PowderRooms, priced at £9.75