I was mooching on the Boots website late at night (as you do) and came across an interesting basket configuration that would give back 2000 Boots Advantage Card points on a £32.97 spend.  That's equivalent to £20 back on your card for future frivolous purchases.
It goes something like this (click to enlarge)…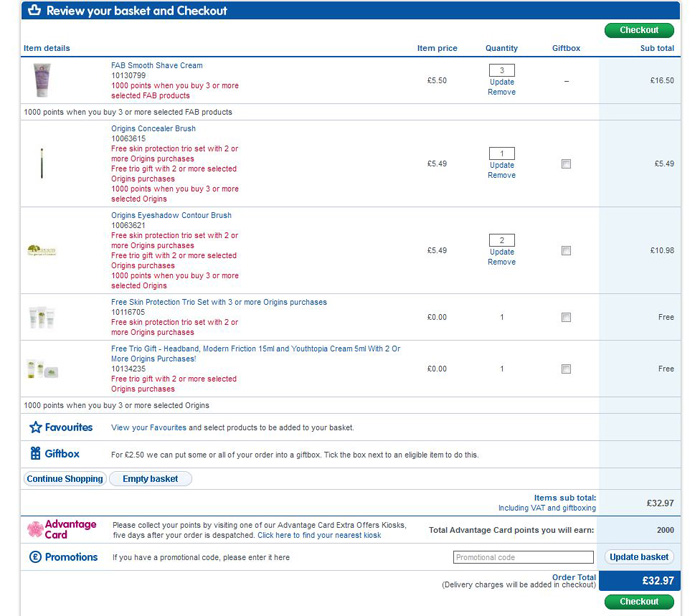 Also take note that you get not one, but TWO free Origins GWP (gift with purchases).
Of course, if you've got no use for this stuff, don't get all excited about it.  It's like those people who bought a billion Terrys Chocolate Oranges from Tesco when there was a price glitch for like 30p each… only to realise once the dust had settled that they still ended up spending £50 on chocolate they didn't really want.
I just thought I'd give a heads up incase you know someone who might fancy a little set of cosmetic brushes as a stocking filler (there's also an eyeliner brush) or maybe just someone who has particularly hairy legs.  Whilst of course, you pocket the £20 for a later splurge.
Happy Christmas Shopping!!