When I went to London a few weeks ago, I was on a mission.  I wanted to buy something that I couldn't get from any of my local stores and I wanted it to be something from a brand that I wasn't hugely familliar with.
I asked on Twitter and received a suggestion for the Shiseido Accentuating Color Sticks…. cream blushes?  I was all over it.  Like an embarrassing rash.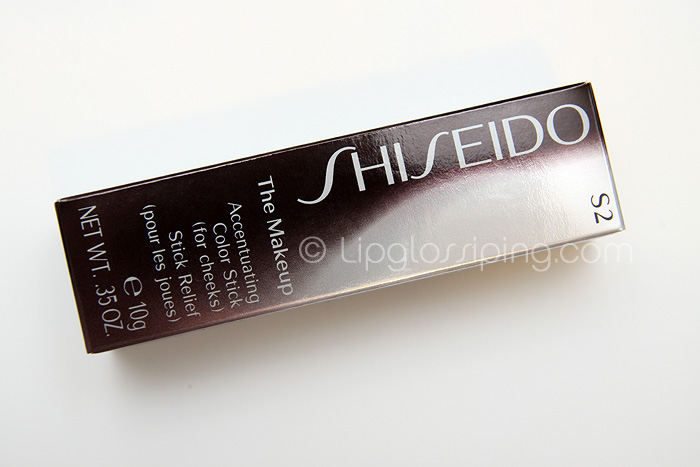 I'm a sucker for cream blushes, particularly when they're in stick form like this… the only problem that lay ahead of me now was shade selection.
Three shades had caught my eye and I was truly torn.

Peach Flush, Rosy Flush and Champagne Flush.
Peach Flush looked quite… well… peachy to my eye and I'm always a little fearful of anything warm-toned but I know that when I get the shade right…. peach can really brighten up my complexion and play down the redness in my cheeks.
Rosy Flush was the one I was drawn to naturally… but my only caveat was that it was really quite bright… almost dolly pink rather than a true rose colour.  Less natural looking, but lovely for the Winter nonetheless.
Lastly, Champagne Flush… one of those beautiful shimmering highlighter shades that give that "lit from within" look.  Just a hint of pink pearl…. very lovely, but did I want another highlighter?
I went with Rosy Flush.  I handed over my card, paid my monies and went on my way not entirely sure I'd made the right decision.  Infact, I got as far as the Clinique counter and changed my mind.
Sheepishly, I went back and asked if I could change for a different shade and the counter staff couldn't have been more accommodating… even going so far as to not treat me like a nuisance… I KNOW!  In SELFRIDGES?  Ah. Mazing.
Wanna know which one I got?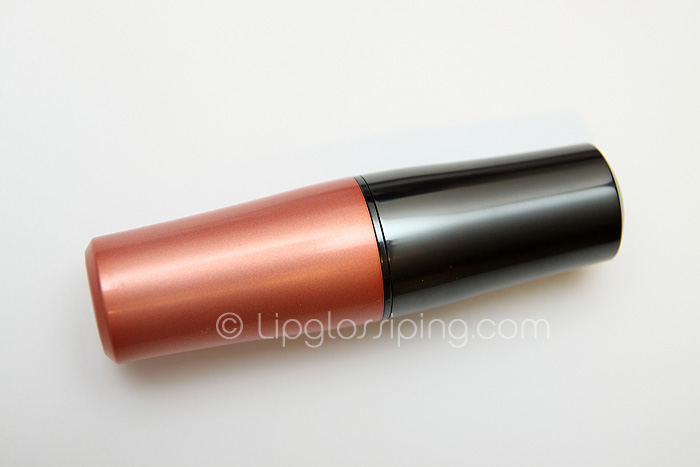 Peach Flush!  Aren't I brave?
And I love it…
I'm so pleased I changed my mind and went for the less safe option.  The Shiseido Accentuating Color Stick is a sheer cream to powder formula that doesn't look at all greasyand I find it easier to blend than the NARS multiples (which although I love, I find a bit… tough going?).
Peach Flush really does give me a naturally warm flush and wears beautifully under NARS Orgasm and Deep Throat for a slightly bolder look.  It has a very subtle shimmer that isn't too apparent once on the cheeks.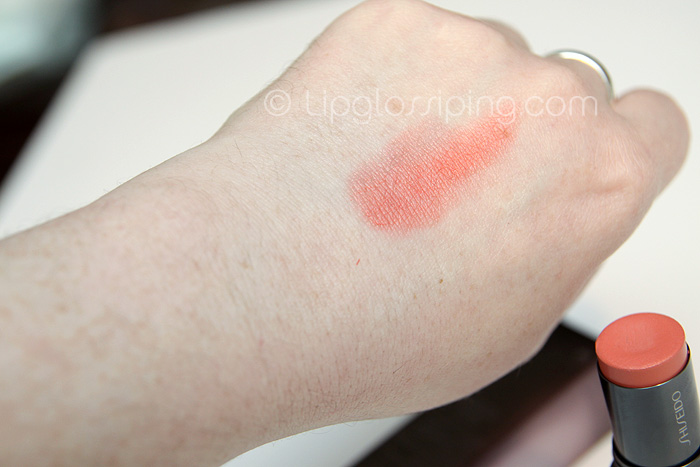 I take a little colour from the stick onto my finger tips and apply that way…. although tempting, I wouldn't recommend applying straight from the tube.  Stripe-o-rama.
The only downside to the Shiseido Accentuating Color Stick is in it's lasting power… I get about 4 hours wear from it before it disappears.  If I need it to last all day, then I wear it underneath a complementing powder blush.
Of course, now that I've bought Peach Flush… I'm desperate to get my hands on Rosy and Champagne too.
Shiseido Accentuating Color Sticks are available from counters nationwide priced at £26 each.