For some of us, makeup brushes can amount to a big investment and it pays to look after them.  It's only fairly recently that I've bothered – to be honest, I'm a little bit easy-come-easy-go as my Mum used to tut at me whenever I was being less than careful with my possessions.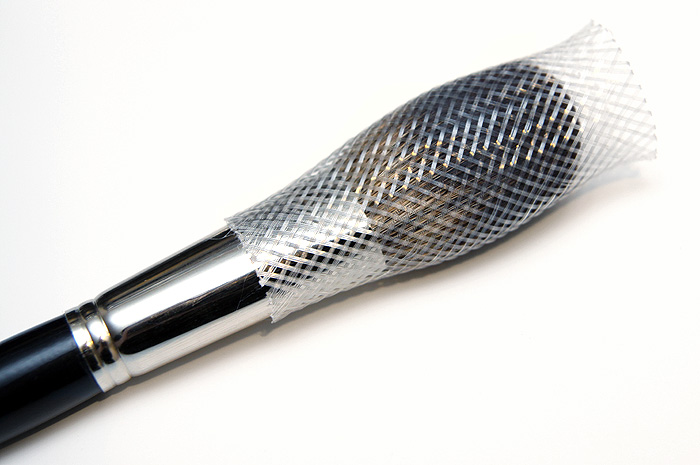 (foundation size – good for foundation and small powder brushes)
I use Brush Guards to protect my favourite brushes.  The mesh slips over the handle and cradles the bristles tightly, it's not the perfect solution for travelling but I love them after washing my brushes as I can simply stand them on end (brush guard down) and this protects the ferrule whilst ensuring that the bristles dry to a perfect shape.  Infact, they've even recovered some of my domed brushes that I thought had lost their shape for good.  A worthwhile investment!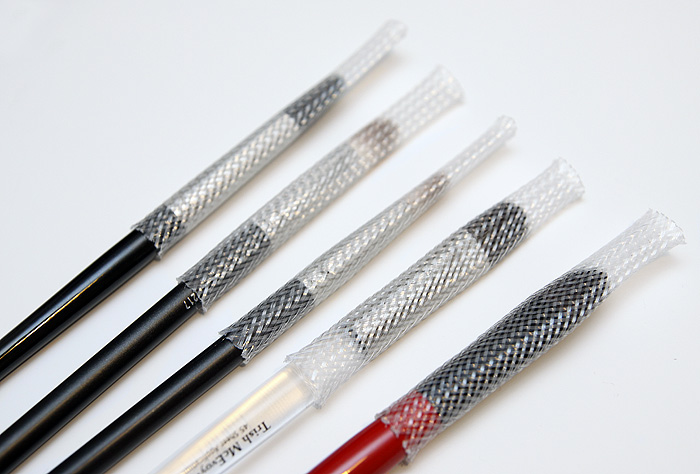 (blush size – great for large(r) eyeshadow brushes)
Brush Guards are priced at around £5.95 a packet and come in various sizes from eyeliner-brush sized right up to kabuki.  I bought mine a long time ago from Cocktail Cosmetics.
Do you do anything to protect your brushes? (or have you got better things to do with your life? haha)