With the weather being so incredibly festive, there was really only one mani I could post…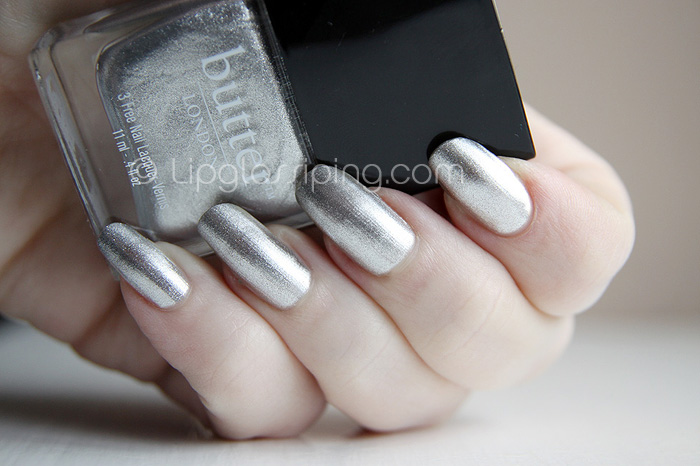 Butter London's Diamond Geezer is an icy display of pure silver.  Stark and glistening, it couldn't be more current!
It has a foil finish and is a three coater for solid opacity though you could get away with two if you don't mind a slight VNL.  Longevity was good and tip wear not particularly noticeable thanks to the forgiving shade.
Butter London Diamond Geezer is priced at £9.75 and available to buy online from PowderRooms