I'm killing my poor red lip series!  First with the "ooh this is red (oh no it's fucking not)" Revlon Cherries in the Snow and now, with this little number… the Lancome Rouge in Love, in… well… Rouge in Love.  That's the shade name by the way, I don't have that OCD thing where you repeat yourself… just a billion other OCDs to entertain myself with instead.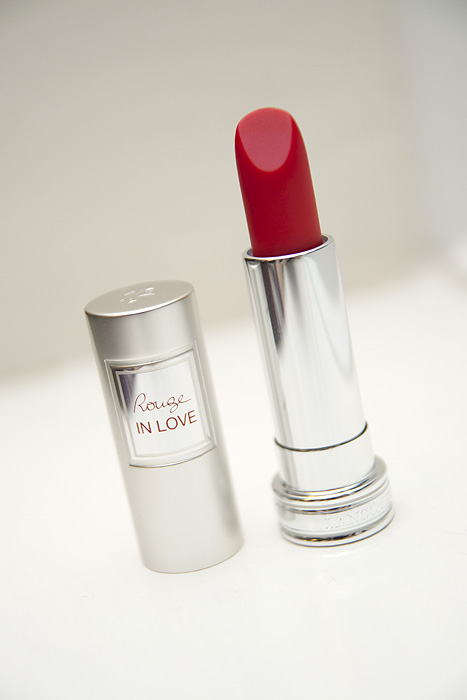 God, you're beautiful.  Said no one, to me, ever.  So instead, let me serenade the packaging of the Rouge in Love line.  I fell in lust with the vintage-inspired styling last Autumn when Lancome released a couple of limited edition French Touch Absolu(s) – the shades were pretty incredible too and I was delighted when the year rolled over and the brand released an entire line of these beauties.
Rouge in Love (the shade, not the line) is a sheer, glossy red that is perfect for all of you who've been following my red lip series over the last year (two years is it now?) with a mixture of wantsies and canthavesies.  It's the shade for all of you who are a bit too pussy wary to jump in at the deep end with some red-lip love.  The finish looks almost juicy, even on my slightly pruny lips though, to be honest, it does lean a little to the pink side of the spectrum, hence my initial declaration that the Red Lip Series (totally worthy of caps) was going to the dogs.
Talking of dogs.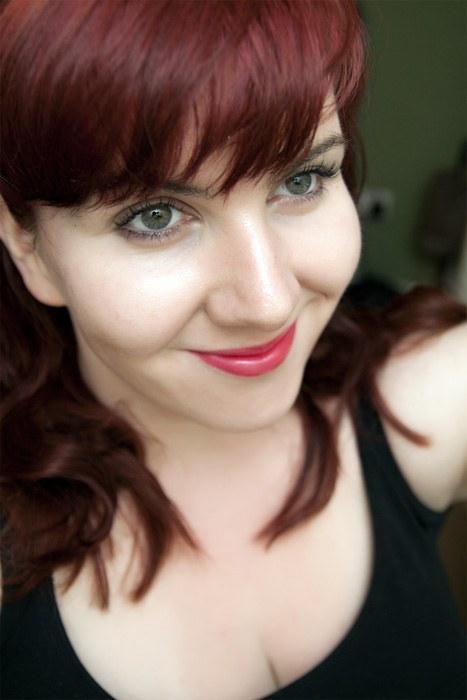 You should be able to see the depth of pigmentation and gloss that this lipstick provides in the photo above.  It's just so completely easy-to-wear with a non-heavy formula that lasts surprisingly well throughout the day.  I really recommend this as an everyday choice for red-lip lovers who need something just a little less in-yer-face for office/school wear.
Lancome Rouge in Love in Rouge in Love is available to buy on counter and online, priced at £21.00
* press sample