We're always moaning about how expensive high street cosmetics have become… it's not uncommon nowadays to see high-street mascaras topping the £10 mark.  They're supposed to be accessible… no way could my younger self have afforded those prices in Boots!
Which is why I'm pleased to be bringing you news of a little Deal Alert courtesy of Savers..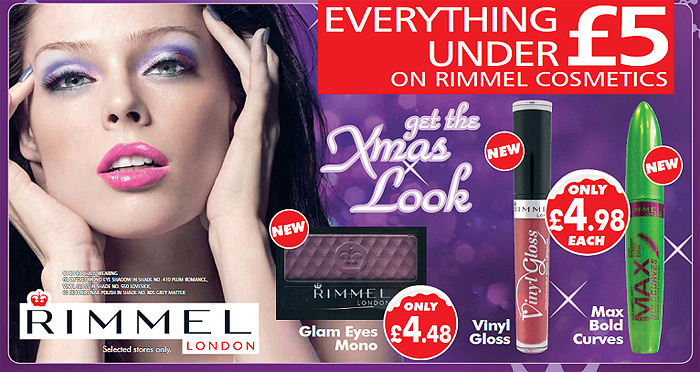 From now until the 28th December, Savers are capping the top price you'll pay on any Rimmel cosmetic to £5 – the most noticeable saving is on the new Rimmel MAX Bold Curves Mascara which would usually set you back £6.99 in store.
I think perhaps, now's the time to go score that Rimmel Diva Red you've been telling me I need!
What are your favourite Rimmel products?