Now that Leila's older (if two and a half can ever be considered old), she's showing a certain amount of interest in my beauty bits.  It's only to be expected and I embrace it, I see it as something we can bond over and I always feel like I'd be a horrible hypocrite to exclude her from something that makes up a sizeable chunk of my life.  Sure, I hold my breath when she goes near my most precious compacts but she loves to see the colours of everything and we have little swatch sessions.
I let her pick out some of my colours most days, and she does a great job.  We had a 'pink' day last week and this is what she chose.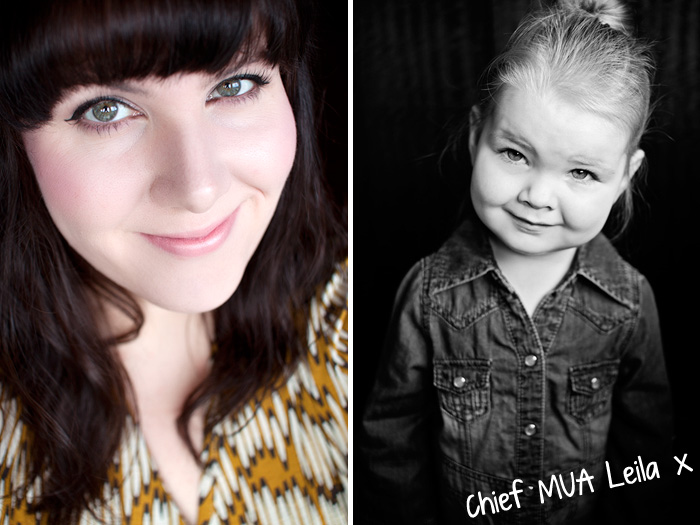 Foundation:  Make Up For Ever Face & Body Liquid Makeup in #38   |   Cory Cosmetics Mica Free Mineral Foundation in Bare Beige
Blush: Illamasqua Cream Blush in Laid
Lipstick: Maybelline ColourSensational in 112 Ambre Rose
Eyeliner: Chanel La Ligne de Chanel in #10 Noir Lame
Mascara: Benefit They're Real
To her, we're doing the best painting EVER and she loves making Mummy look more 'colourful' (I try not to use the word 'pretty' or 'beautiful' in assoc. with makeup).  She's never asked to put any on herself – though she does nag me to do her nails (she always chooses red) and I always let her choose a perfume to spritz on her wrist.
 Would you let a two year old choose your makeup?!  Would you/Do you let your children share your fascination for makeup?