Check out some of your gorgeous selves rocking a festive red lip look!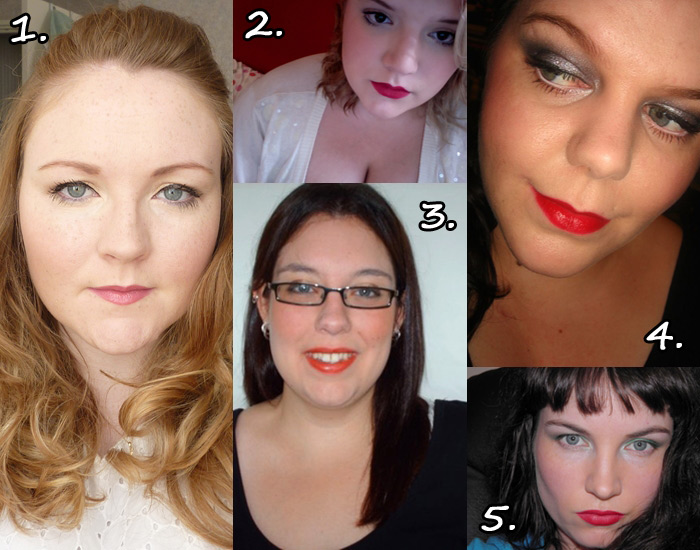 1. Kat from Click&Make-Up! is knocking 'em dead in MAC Viva Glam Cyndi on her (roughly) NW15 skintone
2. Kylie from Blonde and the Beauty is rocking NARS Jungle Red Lip Liner and Vesuvio Pure Matte Lipstick on her NC15 skintone
3. Sarah-Louise is looking super-lovely in a sadly, long-forgotten orange-red lippy!
4. Sophie from MeLoveMakeup is equally foxy in Maybelline Colour Sensational Lipstick #547 'Pleasure Me Red'!
5. Carli from Konadlicious is channeling her inner vixen in that all time great MAC Ruby Woo
.
Well done ladies – thanks for braving your reds, hopefully this will go to show that red lips suit all kinds of beautiful women!  Do feel free to show us another!