Metamorphosis… was the first big word I learnt to spell.  I think I was 8 or 9 and I delighted in telling anyone who couldn't get away from me quick enough exactly what it meant.  You would have hated me.
Something you might like a little better though, is this Spring Chinese-inspired palette from Estee Lauder, available exclusively at Harvey Nichols.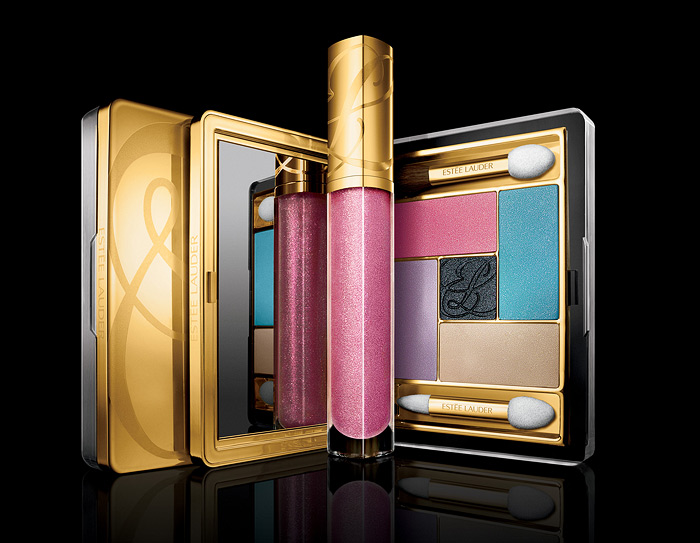 Metamorphosis, Tom Pechaux's creation is described as an ethereal combination of five metallic shades: Glistening Gold, Lavender Star, Pink Drama, Glacial Blue and Black Crystals.
Looking much brighter in the pan than when translated onto skin it promises to give a look that is soft yet sophisticated, a look that is reminiscent of a butterfly at night, with its fluttering dark wings of delicate pearl and effervescent mystery. Right-o then!
I think a picture illustrating that (rather flowery) description might be more my cup of tea…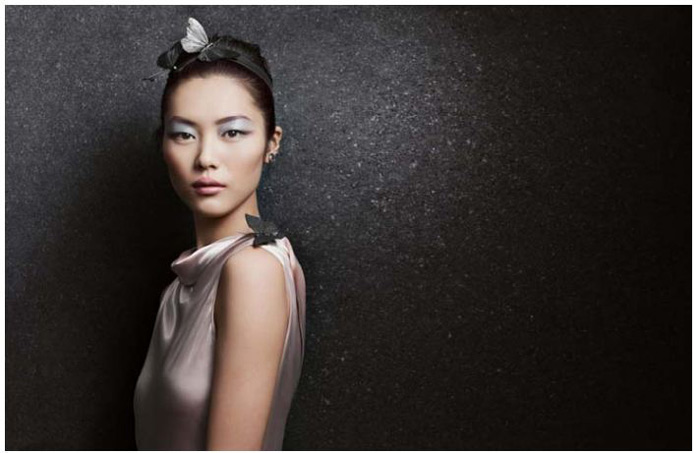 Doesn't Liu Wen look beautiful?  Sophisticated, powerful and delicate all at the same time.
I think it's a striking palette but sadly pastels look so pukey on me that you'd call an ambulance if you saw me wearing those shades.
The Limited Edition Pure Color Five Color EyeShadow Palette in Metamorphosis is priced at £34.00 and available exclusively at Estée Lauder counters in Harvey Nichols only from 3rd January 2011.
Are you a pastels kinda girl?  Or are you like me and holding out for Lauder's Spring release (the Wild Violet palette looks stunning!)