You know, I've been "pretty" faithful to my true mascara love since I fell head-over-heels in love with it a couple of years ago.  I say "pretty" faithful (complete with irritating quotation marks) because it's fair to say that I do throw a tantrum every now and then when it dries up too quickly.
I mean, when you find something that works in the makeup world… the heavens generally open and angels throw down rose-scented petals in celebration, it's kind of a big thing.  I've since toyed with a few high street alternatives (mostly from Boots No7) that I quite like… but I do find myself returning to my original love for my lashes-that-flutter fix.
Except, there's a new contender in town and she's all gold n' shiny n' stuff.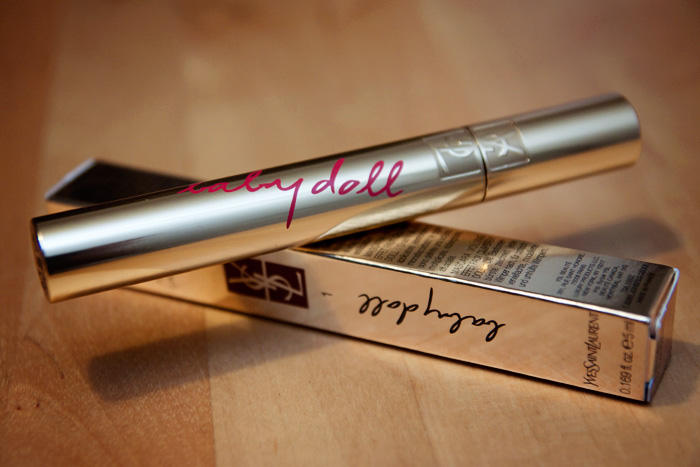 Actually, I don't like the limited-edition packaging.  I don't like the word "Baby Doll" either… especially when used in the context of makeup and allluring lashes, whilst being scrawled in a Jordan-esque style font across the packaging of a brand that generally represents more class than that.  But maybe that's just me…
What I do like, however… is the fan-bloody-tastic contents inside the tube.  But let me tell you a little bit about why I like this mascara and what it delivers that places this one firmly in the same camp as most of my other mascara-loves.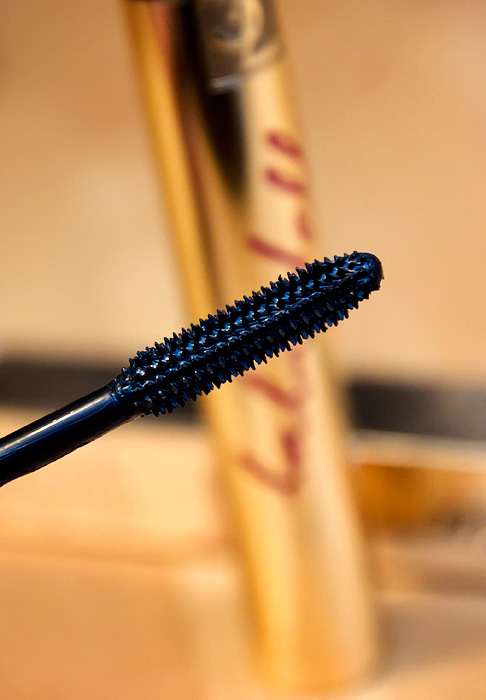 The thing that this mascara has in common with my other top-3 mascaras is the wand.  They all share the same plastic-bristled heads.  In all honesty, this is something that I've only recently noticed… and I'm thoroughly delighted to have found a common factor.  Any excuse to pee my pants in excitement at a mascara wand can only be a good thing… but seriously, it's always nice for a bit of tangible vindication when you find an obvious similarity to an otherwise, rather abstract love.
I find that this type of brush delivers a lengthening formula that defines and coats beautifully in a single sweep.  It works really well on my naturally long but fair lashes that look like little wisps of nothingness when bare.  If you have the kind of short, stubby lash that needs a good few coats of product or you really dig the spidery look… this one may not be for you.
The beauty of a plastic-bristled wand is in its ability to comb through the lashes and give great definition which really makes the most of each and every lash… obviously something which is generally more appreciated by those of us with a good lash count to begin with.  I do wish that this wand had a couple of bristles on the very tip to help reach the inner/outermost corners with precision but otherwise, I'm really happy with the design.

The formula is inky black and a great consistency to deliver an even coat whilst drying to a non-crispy finish that doesn't flake, smudge or migrate to my eyelid hood as the day progresses.
The only downside?  The price.  An eye-watering £24.50 makes this an expensive choice for anyone except the most die-hard of mascara freaks (I know you're out there).  YSL mascaras also have a bit of a reputation for drying out sooner rather than later, though in fairness… it's too early for me to comment on this one's longevity.
All in all, a bloody great mascara with a horrible price.  If you can stomach the price-tag and like a bit o' bling, buy it… otherwise, give the Boots No7 Exceptional Definition Mascara a try for a more purse-friendly £11.00
YSL Baby Doll Mascara is available to buy instore on counter or online from yslbeauty.co.uk priced at £24.50
* press sample