Some "gift with purchases" are predictable but useful.  Some GWPs make you wonder why the marketers bothered, and some… well, some make you tear down to your local counter Roadrunner stylee (meep meep!), leaving nothing but a trail of dust behind you.
I think it's fair to say that the latest GWP – available when you buy any 60ml Jimmy Choo fragrance this month – very much falls into the latter category.  Please, let me present, the Limited Edition Luxury Jimmy Choo Shoe Case.
Now, you may not own a pair of fancy Jimmy Choos to put in said shoe case, let's face it… you wouldn't be alone!  But what else could you put inside?  Your collection of favourite fragrances?  How about employing it as a memory box for your most precious photos?  It's roomy and solidly-constructed enough for a thousand uses.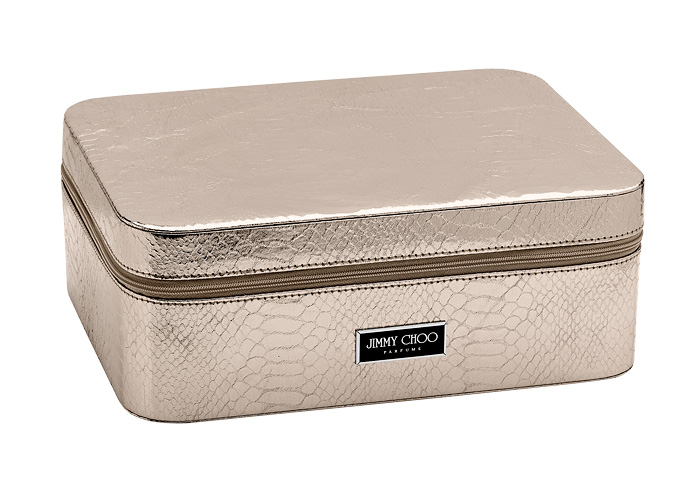 Know someone who's getting hitched this year?  Do they need somewhere to store their princessy shoes?  The possibilities are endless.  Failing all of this, you could just use it to hide your secret stockpile of Cadbury's Twirl and Wispa bars.  Don't try and pretend it's just me that has one of those…
This delightful GWP is available in selected department stores nationwide, with a purchase of any Jimmy Choo 60ml fragrance, while stocks last.
If you want a hot tip on which fragrance to pick, check out my review of the Jimmy Choo Flash EdP
if you liked this post, please don't forget to check out my subscriber options, here