Who's Wearing What is a discontinued China Glaze shade that I picked up on eBay.  I do like my greyed out purples and this fit the bill perfectly: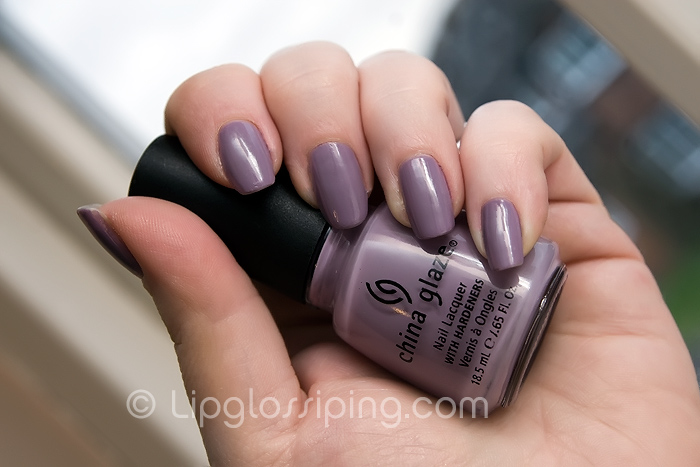 It reminds me of a more muted version of OPI's ever popular Done out in Deco.  I love my durgy colours and this one fits nicely into my ever-growing collection.
It's a 3-coater to look it's best and unfortunately it's a slow-drier, definitely needing a coat of Seche Vite to finish off.  The creme finish is gorgeous, very glossy and smooth.  I'm pleased to have picked up this shade while it's still available!
It's stronger and less pastelly than Orly's Bon Bon, so may suit you well if you're darker toned too!