You know those girls on Crescent Row… Bella, Gina, Carmella et al.  They're sugared up crack addicts, high on vanilla, caramel and everything that would make a dentist cry.  It's not that they're unsavoury (geddit?!), it's just that they're not for me.  But there's a new girl on the block and she's not like all the others.  She gave up on the gourmand and went for the full-on floral route instead.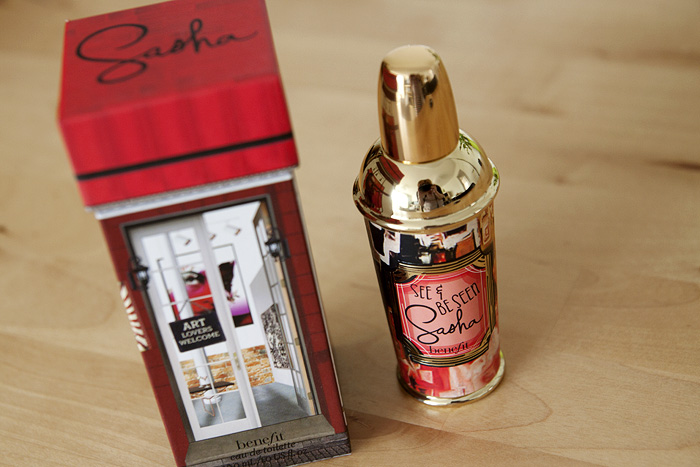 And like many of the Crescent Row girls, she is a bit full-on… she's blousey and big, unapologetically so.  There's a lot of jasmine in there, enough to subdue the vanilla that those other girls must have spiked her with but I'm loving the hit of Tiare flower that those of you familiar with monoi oils (*cough* Elemis *cough*) will recognise.  I don't usually cross reference brands like this but if you take everything you love from the scent of that, put it in a medium longevity, prettily packaged perfume and add a kick of dirty rose… you've got Benefit's latest EdT, See & Be Seen Sasha.
And this, my lovely friends, can only be a good thing.
Benefit's See & Be Seen Sasha EdT is available on counter and online now at www.benefitcosmetics.co.uk, priced at £29.50 for 30ml.
* press sample