Due on counter next week (26th January), the new No7 Spring collection includes an array of delicately-hued goodies for the new season.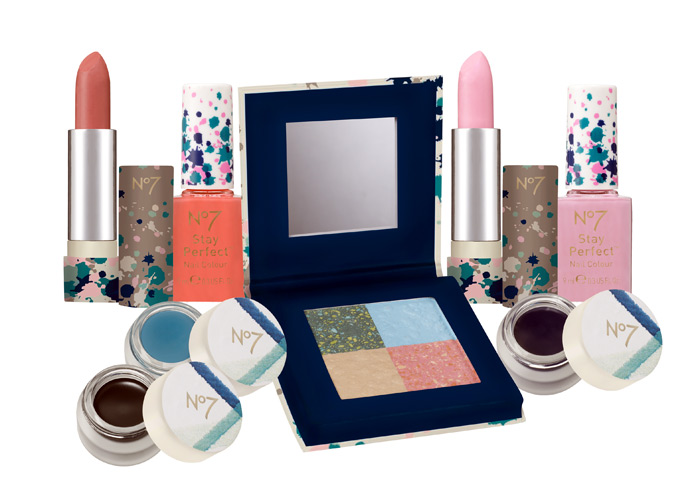 The collection includes:
Limited Edition Eye Palette – £12.50
Limited Edition Gel Eyeliners, in Navy Blue, Turquoise and Black – £10.50
Limited Edition Lipsticks, in Brigitte (pale pink) and Grace (pale coral) – £10.50
Limited Edition Nail Polish, in Sugar (pale pink) and Spice (pale coral) – £7.50
Lisa Eldridge had this to say about the inspiration behind her latest No7 collection:
"Inspired by St Tropez in the early 1960's, the birthplace of the glamorous international jet set and Brigitte Bardot, the archetypal sex kitten, this collection focuses attention very much on the eyes – the key items being the three Gel Eyeliners and beautiful Eye Palette. The eye shadow quartet contains the prettiest washes of 'barely there' beiges, corals, pinks, shimmering turquoises and sea greens all evocative of the Cote d'Azur. When the strong liners and pretty shadows are combined with the pale pouty lip colours… the look is defnitely more than a little 60's Riviera starlet."
I'll be diving in for a closer look at the Gel Eyeliner in Navy Blue (love a good, deep blue eyeliner!) and lippie in Grace (pale coral).
What will you be making a beeline for?