The thoroughly lovely Annabella from SkinScrubs kindly picked this up for me from her local T.K. Maxx, I've been wanting it for quite a while and was really pleased when I finally got to lay my grubby hands on it!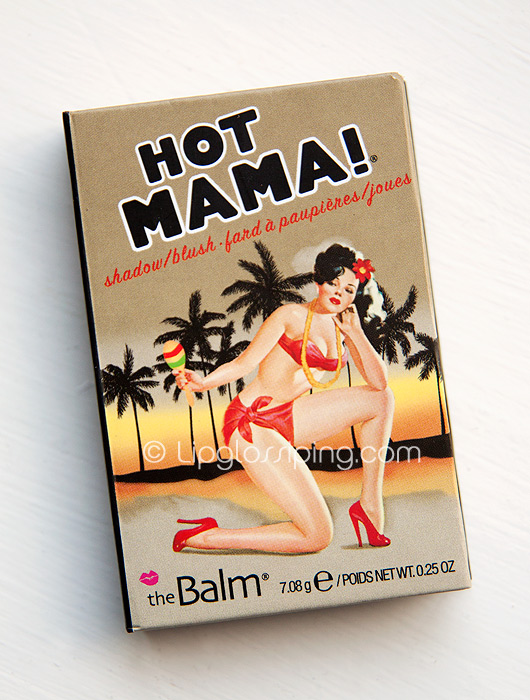 The packaging is kinda cute… I guess… I dunno, I think I'd prefer a scantily-clad fella on it.  Actually, I don't really give a shit if I'm honest.  The cardboard housing it comes in is thankfully solidly-constructed and has already survived a clumsy drop.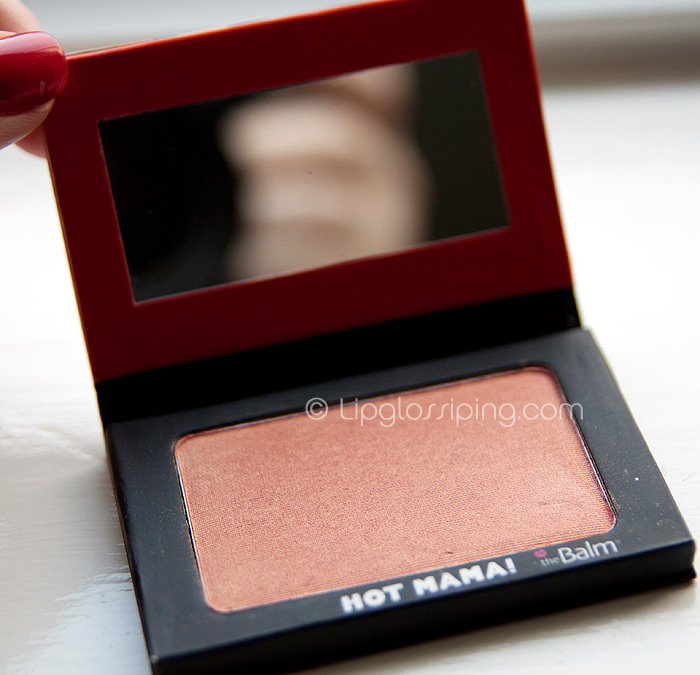 It looks scarily orange in the pan… a pink/bronzed orange.  My kinda nightmare.  Thank heavens for blogs and swatches that have shown me not to fear the Hot Mama!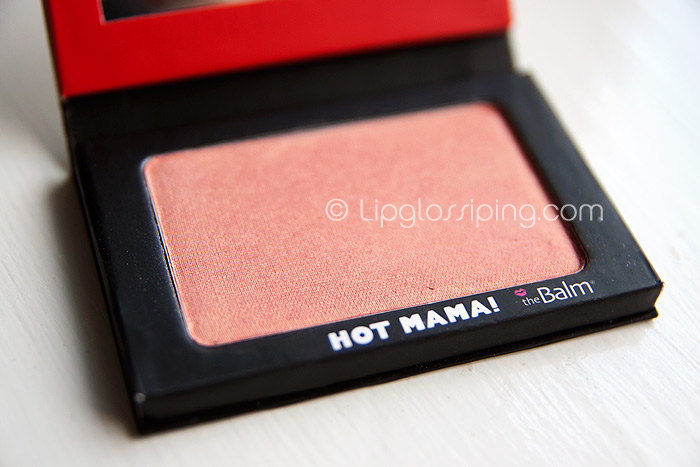 Texture-wise, this blush is quite beautiful.  It's silky, smooth and doesn't create masses of dust when I pass my brush over the surface though it is quite soft and easy to nick with a fingernail.  It's shimmery without being glittery unlike it's famous dupe counterpart; NARS Orgasm which has a fine textured amount of glitter running through colour.  The shimmer in The Balm's Hot Mama! may be a little too much for those of you with particularly large pores though, definitely something that needs considering.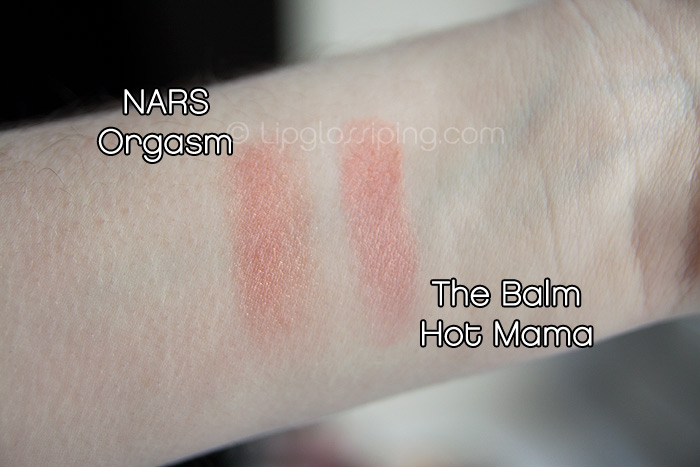 The Balm's Hot Mama! wears a little pinker than NARS Orgasm on my skintone but the simillarities are plain to see.  The swatch above shows one swipe from Hot Mama… the NARS Orgasm swatch took a few goes to build up to that intensity.
I love both… they're sheer but incredibly buildable and probably some of the easiest to wear blushes I own.  I can pair these with any look and it just gives me a flush of colour that brightens up my NW15 skin.
I would say that I get an extra hour or two wear from the NARS and the cardboard sleeve surrounding Hot Mama! is a bit finickity to remove and replace everytime I want to use it… but it does have such a delightfully blendable texture.
You get just over 7g of product from The Balm, compared to 4.5g from NARS and unless you can spot one in your local T.K. Maxx, Hot Mama! will set you back around £15 in the UK.
Are you a shimmer, glitter or matte girl when it comes to blush?