I just wasn't expecting to like it… but strangely, I do!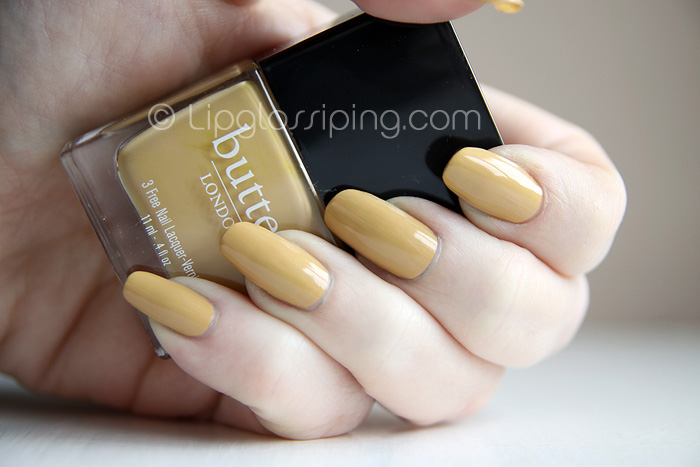 Bumster from Butter London's Autumn/Winter collection is one of those ugly colours that you either love or hate.
It's one of the two McQueen-inspired shades in the collection, named for the designer's famously low slung trouser creation that shocked the fashion world at the time. Not a natural nail shade choice for the more conservative among us, it sits oddly against my skintone. However, I simply love how creamy it looks, opaque in only two coats and perfect for the camel trend we're currently experiencing.
As much as I'm drawn to it, I do have to admit that it looks far, far better on my cousin's olive-toned skin than it does on my pasty pink complexion.
Will that stop me wearing it? Not a chance… I can't stop checking out my nails!
Butter London Bumster is available to buy online from Powder Rooms, priced at £9.75